US 'de-facto envoy' expresses 'grave concern' over Taiwan's future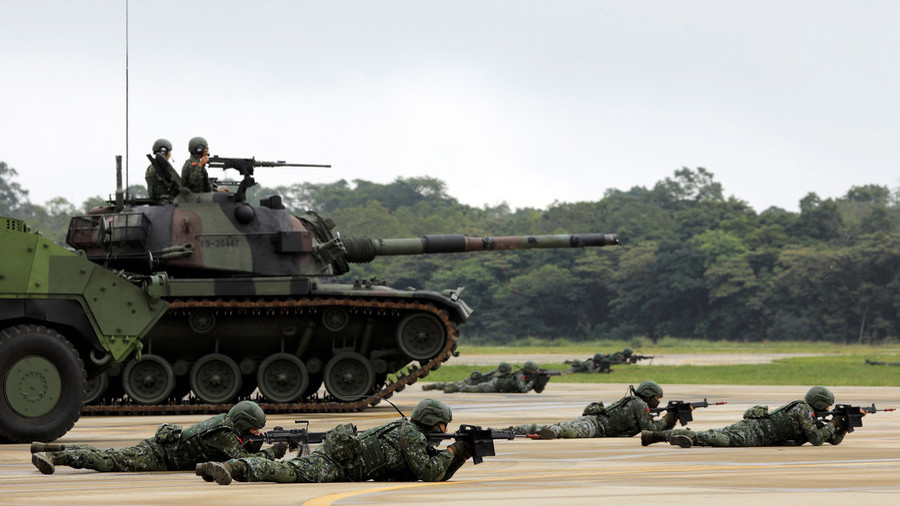 The US is adamant in its intention to support Taiwan's "substantive role" on the world stage and views any pressure by third parties to determine its future as a "grave concern," America's de facto envoy to the island said.
"Any effort to determine Taiwan's future by other than peaceful means is of grave concern to the United States," Brent Christensen, director of the American Institute in Taiwan, told reporters.
Christensen, the de facto US Ambassador to Taipei, also stressed that Washington will continue to support Taiwan's "substantive role" in the international arena. The language he used is in clear violation of Beijing's One-China Policy, which sees Taiwan as an integral part of China, and his statement also comes amid heightened tensions between the two countries.
US President Donald Trump began challenging the cornerstone China-One policy even before his term. In late 2016, the then-president-elect drew ire from China after he held a call with Taiwan President Tsai Ing-wen, making it the first direct communication between US and Taiwanese leaders since 1979. In March of this year, Trump signed the Taiwan Travel Act, paving the way for reciprocal visits between US and Taiwanese officials. Although the US does not have official diplomatic relations with Taiwan, it uses the US-funded American Institute in Taiwan (AIT) to express its intent about the island.
Under Trump's leadership and in defiance of China's vocal protests, the US State Department reportedly green-lighted sales of technology to Taiwan, needed to build submarines. There were also talks of Taiwan buying American tanks to defend against China's potential attempts to reassert its sovereignty over the island.
The US has also been abusing the so-called 'freedom of navigation' principle to sail its warships and fly its strategic bombers through the narrow Taiwan Strait and near the strategic islands in the South China Sea.
China has repeatedly warned the US to stay clear of the region, vowing to spare no resources in protecting its national interests and sovereignty in the face of provocations. Just recently, Chinese leader Xi Jinping explicitly told his military to get "prepared for war" as tensions with the US are rising amid a full-scale economic war between the nations.
READ MORE: US warships sail through Taiwan Strait for first time in a year as China tariffs kick in
A senior Pentagon official further fueled tensions on Monday, urging Taipei to buy more arms to fend off any possible Chinese aggression. Taiwan "must have resources to modernize its military and provide the critical material, manning and training needed to deter, or if necessary defeat, a cross-strait invasion," said David Helvey, US principal deputy assistant secretary of defense for Asian and Pacific security affairs.
In the meantime, Chief of US Naval Operations Admiral John Richardson stated that Washington will continue to challenge China at sea. "We will continue to progress this program of freedom of navigation operations," Richardson said Tuesday. "We do dozens of these operations around the world to indicate our position for ... illegitimate claims, maritime claims."
Speaking during his visit to the Philippines, the Chinese Foreign Minister Wang Yi warned "non-regional countries" which have been "showing off their force" against stirring up trouble in the region, reiterating that China will safeguard its sovereignty.
"China's position on Taiwan and the South China Sea remains unchanged," China's Defense Ministry spokesman, Senior Colonel Wu Qian, said during his monthly press briefing last week. "The Chinese military's determination to safeguard national sovereignty and development interests is rock-solid."
Think your friends would be interested? Share this story!
You can share this story on social media: