China's Xi tells military to prepare for war as US Navy warns of high seas encounters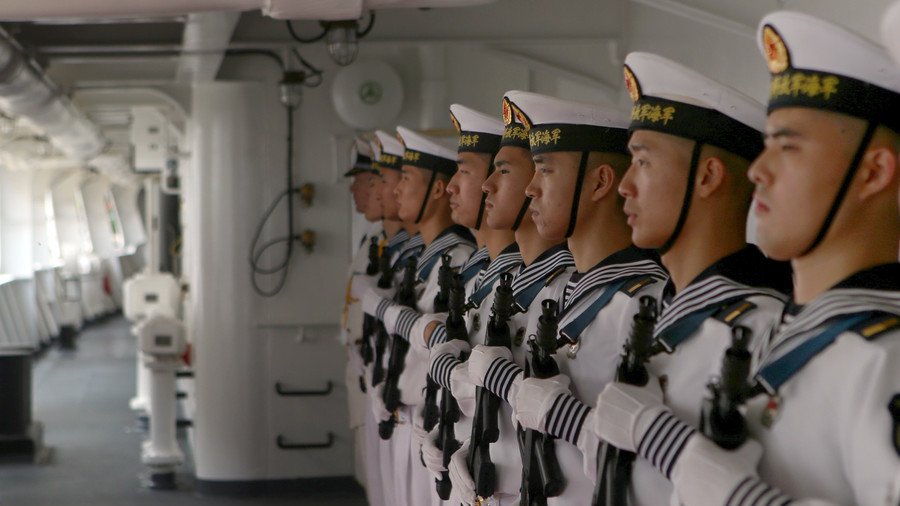 Chinese President Xi Jinping told military officials responsible for the disputed South China Sea to be better "prepared for war" as tensions with the US are rising. Beijing may be bracing for a worst-case scenario with the US.
Xi made the blunt remarks last week as he was meeting the Southern Theatre Command, the military officials responsible for one of China's five strategic war zones. The calls were made on Thursday as part of his four-day visit to Guangdong province, but the Chinese state media reported them only on Friday.
"It's necessary to strengthen the mission… and concentrate preparations for fighting a war," President Xi said. "We need to take all complex situations into consideration and make emergency plans accordingly.
We have to step up combat readiness exercises, joint exercises and confrontational exercises to enhance servicemen's capabilities and preparation for war.
One of the key responsibilities of the Southern Theater Command is protecting China's interests in the South China Sea, where Beijing claims sovereignty over a number of islands. The sea is of strategic importance to Chinese trade. The US rejects the territorial claims and has been sending so-called Freedom of Navigation missions through the waters and airspace, which Beijing considers its own, as a gesture of defiance.
Chief of US Naval Operations Admiral John Richardson said Tuesday the US and China "will meet each other more and more on the high seas" as the two nations confront each other in the South China Sea.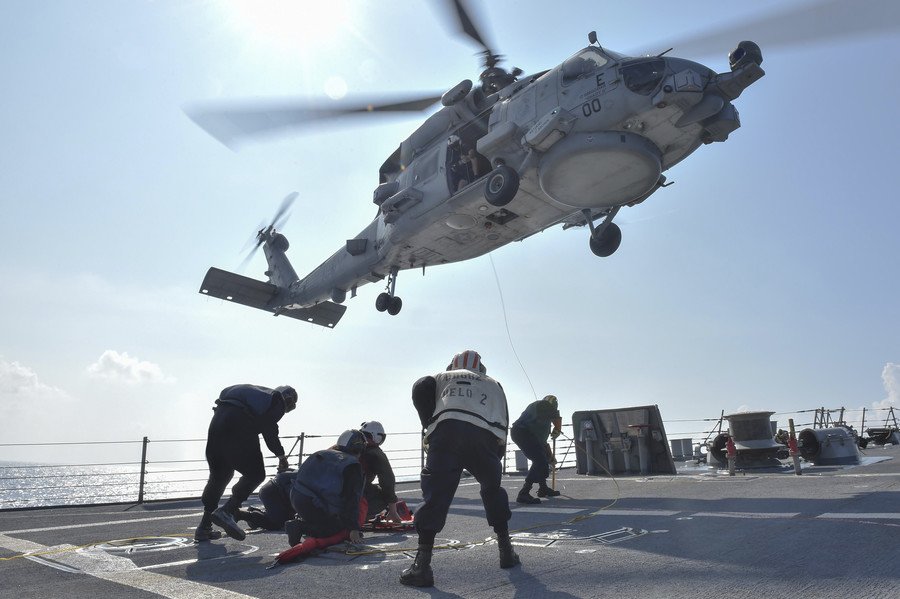 Xi's remarks are a sign of irritation that the Chinese government has accumulated about the policies of the Donald Trump administration, believes Victor Gao, director of the China National Association of International Studies.
"The US has been pushing China around, humiliating China, imposing unilateral tariffs on Chinese exports, and also declaring China as its rival and a major threat to the US survival," he told RT. "Xi is preparing for the worst scenario."
Gao said Beijing is not certain about Washington's policies vis a vis China, so the military will be right to "prepare for a final showdown with the United States." Considering that both nations have nuclear weapons, an open war conflict may lead to an "Armageddon involving mankind as a whole," he added.
The expert said it's up to the US to abandon its "bullying tactics" towards China.
"China does not want to have a trade war with the US. China does not want to have an armed conflict with the US. But if the US really wants to impose these things on China, the Chinese people will be fully mobilized behind the Chinese government," he explained.
The US is currently engaged in a full-blown trade war with China, which resulted in both sides imposing tariffs and other restrictions on each other's products. Washington also recently cited a threat from Chinese missiles as a justification for abandoning a key nuclear arms treaty with Russia, further undermining the Cold War era non-proliferation mechanisms.
Amid the growing tension, Beijing has been injuring America's position as the holder of the only world currency, selling out US treasury securities and switching out of dollar in its trade with third countries.
If you like this story, share it with a friend!
You can share this story on social media: