2 wombs, 1 baby: Women in same-sex couple both carry baby during pregnancy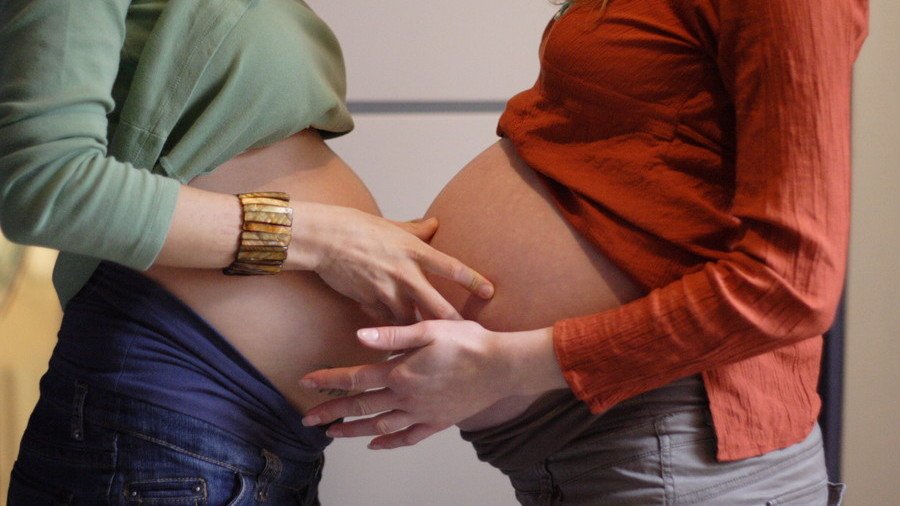 Two women of a same-sex couple each carried their son during pregnancy in what has been hailed a medical first. The unusual IVF method managed to save the family money, too.
Ashleigh and Bliss Coulter from Mountain Springs, Texas both wanted to experience carrying their child and, thanks to a novel IVF method, known as reciprocal effortless in vitro fertilization, this was able to become a reality.
"This represents the first time that two women have both physically carried their child together," fertility specialist Dr. Kathy Doody of The Center for Assisted Reproduction told CBS11.
Doctors from Doody's clinic placed a capsule containing Bliss's eggs fertilized with donor sperm into Bliss's body, creating a kind of incubator for the cells, keeping them warm and shedding any toxins.
READ MORE: Australian woman wins right to use dead boyfriend's sperm to have children
After five days, the embryo was removed from Bliss and frozen while Ashleigh underwent hormone treatment to prepare her body to carry a baby. Days later, it was placed inside Ashleigh. Nine months later, the couple gave birth to their son, Stetson, who is now five months old.
The Coulters were the first to carry out this unusual pregnancy, but another couple who were treated in the same clinic have since also given birth to a healthy baby.
Because the fertilized egg was stored inside Bliss' body instead of a laboratory, the groundbreaking treatment cost less than half of what a regular IVF procedure can cost, coming in at $8,500.
If you like this story, share it with a friend!
You can share this story on social media: