Trump threatens to cut federal aid to California over 'lousy management' of water & wildfires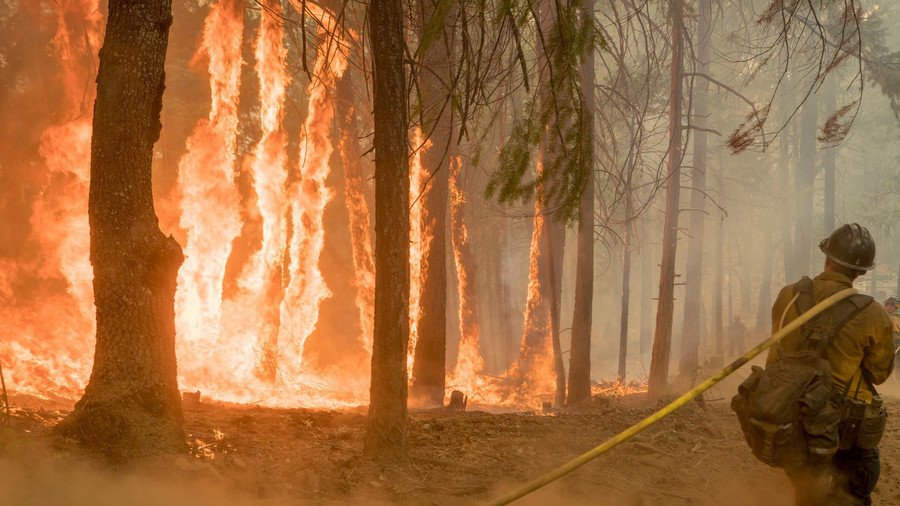 US President Donald Trump is taking California to task for the management of its forests and dams, blaming red tape for the devastating forest fires and drought plaguing the bluest of blue states, and threatening to withhold aid.
Speaking at a White House address on Tuesday, Trump was shocked that Californians weren't using the water contained by their dams to put out the fires and irrigate their fields. "We have so much water they could actually water some of it," he said in disbelief.
About half (48 percent) of California's land is currently experiencing drought conditions, which – combined with high temperatures and strong winds – are largely to blame for the record-setting rash of fires in the state, according to state fire chiefs.
Trump, a proud climate change skeptic, attributes the fires to "lousy management." He has repeatedly said the forests are too dense and need to be thinned – a problem the logging industry would be happy to help with.
As for the water, it's Trump vs. the Delta smelt, an endangered fish scientists argue can only be saved if the dammed waters are allowed to flow into the ocean instead of being used to irrigate the farms and homes of California residents. Trump wants to redistribute that water to Californians, he says.
Trump threatened to withhold future federal aid if California does not "get on the ball," implying that the state's environmental woes were its own fault. It's hard not to think there's an element of spite in this rhetoric, as wealthy and influential Californians led talk of secession following Trump's 2016 election victory.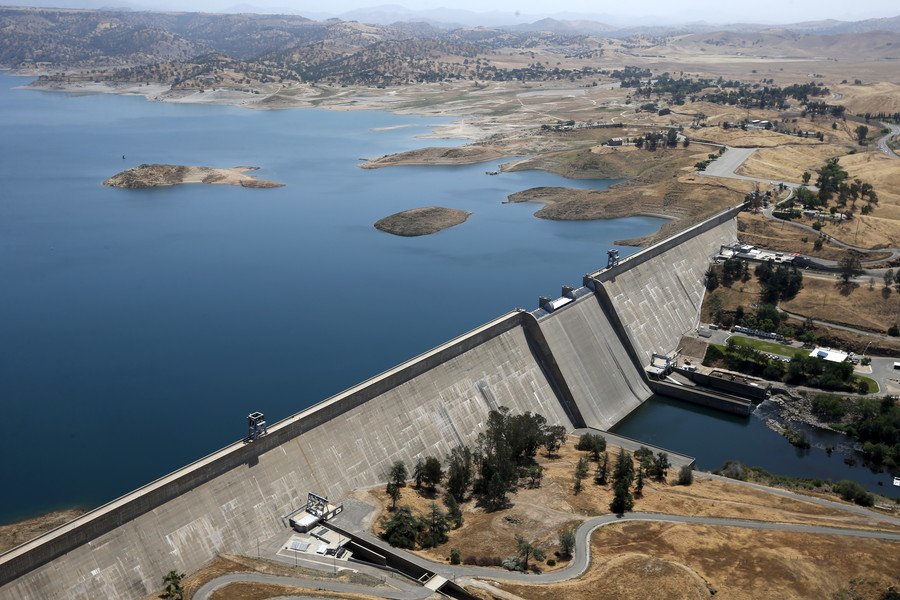 Last week, Trump signed a memo geared toward improving "the reliable supply and delivery of water in California, Oregon, and Washington" by streamlining environmental review and approval for water infrastructure projects.
It's not a good week for the Delta smelt. Trump announced yesterday he will nominate Aurelia Skipwith, a former Monsanto lawyer, as director of the Fish and Wildlife Service. While she has worked for the department since 2013, environmentalists accuse her of gutting protections for migratory birds and endangered species.
You can share this story on social media: