Trump slams 'too independent' Fed as his 'biggest threat'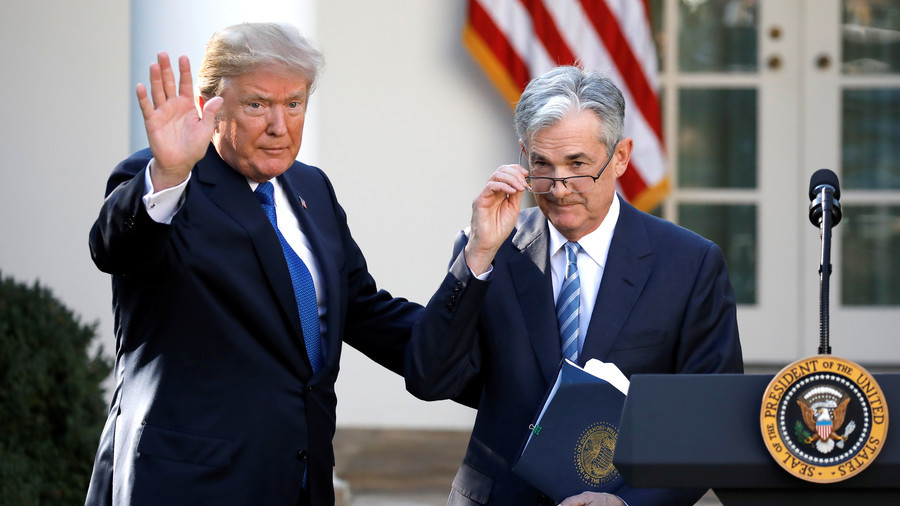 Trump is making it clear he's "not happy" with the behavior of the Federal Reserve, which he blamed for last week's market crash. The Fed hiked short-term interest rates three times this year and plans to do so again before 2019.
In an interview with Fox Business anchor Trish Regan, the president complained the Fed was behaving too independently and "raising rates too fast." Contrary to its name, the Fed is privately held and largely free of US government oversight.
Last week, Trump blamed the Fed for the massive stock sell-off that caused the Dow to plummet 832 points in a single day - its largest single-day point drop since February and its fourth-worst point loss in history. He is on record urging the central bank to focus on "what's good for the country" instead of raising rates, which can hurt consumers because it increases the costs of borrowing.
Trump also shared his misgivings about Fed Chair Jerome Powell, whom he appointed in February to replace Janet Yellen. "I'm not blaming anybody," he said, acknowledging he may have made a mistake in choosing Powell for the post.
Powell defended the rate hikes in August, claiming the policy was the best way to maintain economic recovery and promote job growth while controlling inflation. The Fed uses the personal-consumption expenditures index, currently at 2.2 percent, to gauge inflation.
Except for his ability to appoint its Chair, Trump has no say over the Fed's day-to-day operations, and, he said, he does not even speak with Powell because of the Fed's need to remain politically neutral.
"The Federal Reserve is getting a little too cute," Trump said in a phone call with Fox & Friends last week, reminding the anchors that even if things might temporarily look grim, the country was doing better by all objective measures than under Barack Obama.
The Fed plans to raise short-term interest rates in December, three times in 2019, and once more in 2020, according to a plan they set out in late 2017.
Like this story? Share it with a friend!
You can share this story on social media: