Brooklyn 'witches' want to stop Justice Kavanaugh with 'occult magic'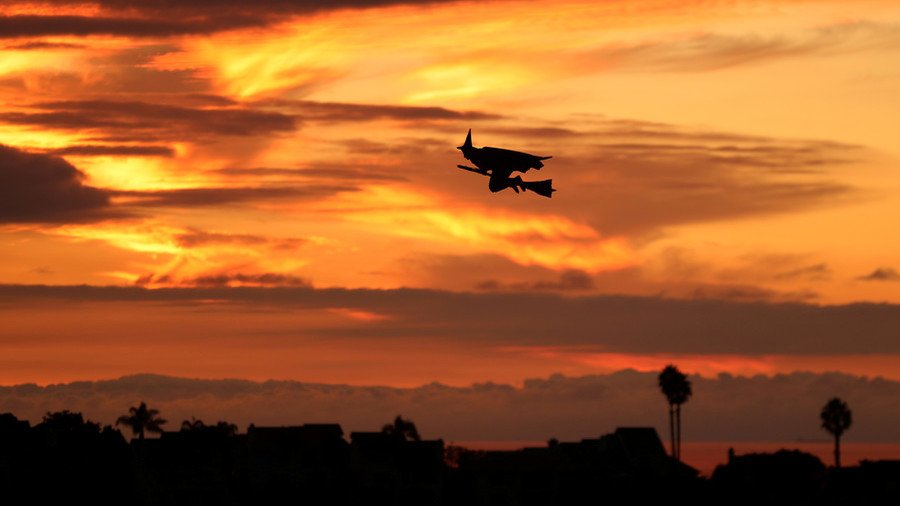 After unproven rape allegations and street protests failed, a group of self-described 'witches' plan on stopping Supreme Court Justice Brett Kavanaugh the only way they know how: with magic spells and witchcraft. Really.
Catland, a bookstore in Brooklyn that describes itself as "Brooklyn's premiere occult bookshop & spiritual community space" is charging would-be witches $10 to come along on October 20 and put a "hex" on Justice Kavanaugh.
READ MORE: 'Why don't we dunk him & see if he floats?' Sen. Graham rebuffs Kavanaugh protester
"Please join us for a public hex on Brett Kavanaugh, upon all rapists and the patriarchy at large which emboldens, rewards and protects them," reads the event page on Facebook. Witchcraft, it says, is "often the only weapon, the only means of exacting justice available to those of us who have been wronged by men just like him."
Kavanaugh isn't the only target, and patrons are advised to "bring your rage and and all of the axes you've got to grind." Half of the proceeds on the night will be donated to Planned Parenthood and the Ali Forney Center, an LGBT youth charity.
If the event page is to be believed, there won't be room to park your broomstick. 976 people say they're attending, and another 10,000 marked themselves as 'interested.' The event might seem like Sacha Baron Cohen-style satire, but Catland is deadly serious. Among other events hosted there this month are 'Magic Spells with the Tarot,' 'Yoga for Witches,' 'Plant Magik 101,' and 'Ask A Witch: A Panel Discussion.'
This strange overlap between feminism and witchcraft is no isolated curiosity. Uber-liberal feminist site Broadly - owned by Vice - regularly publishes articles like 'How the Socialist Feminists of WITCH Use Magic to Fight Capitalism,' and 'Sex Magic: How to Cast Spells with Your Orgasms.' In the UK, former Labour Party equality adviser Munroe Bergdorf is a transgender woman who says she practises voodoo, keeps "healing crystals" in her bedroom, and embraces witchcraft as it's "female-centered."
Despite the surging popularity among young liberal women of all things occult, Kavanaugh was still confirmed as Justice of the Supreme Court earlier this month. Kavanaugh began his lifetime appointment on Monday, while a small group of protesters gathered outside the Supreme Court.
It is still unclear whether Kavanaugh has consulted with any senior wizards of the patriarchy to counter the incoming feminist hex.
Think your friends would be interested? Share this story!
You can share this story on social media: