US sanctions Iranian banks, factories & mines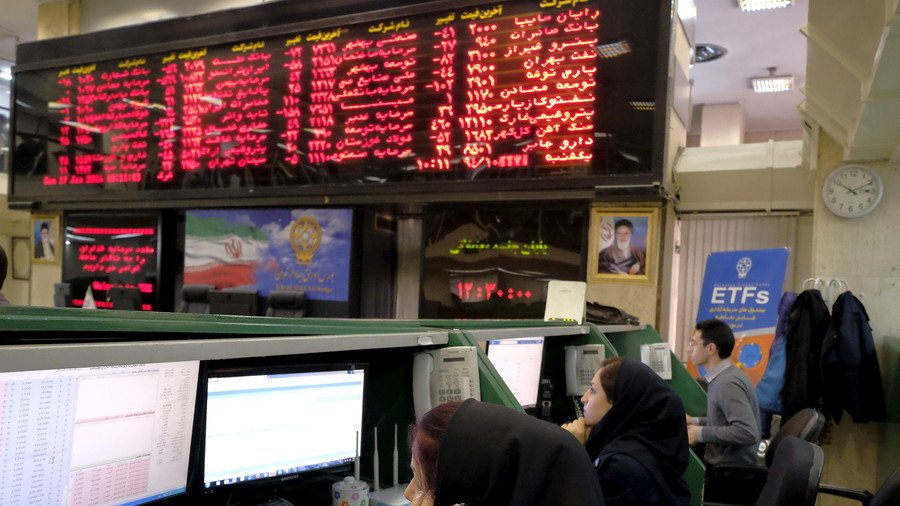 Washington has blacklisted some 20 Iranian companies, including banks, steel mills, zinc mines, and manufacturers of cars, buses and tractors - accused by the US of supporting recruitment of "child soldiers" for Iran.
The sanctions target a "multibillion-dollar financial network" that supports the Basij Resistance Force, a volunteer militia that works with the Islamic Revolutionary Guard Corps (IRGC) to recruit and train "child soldiers," the Treasury said.
"This vast network provides financial infrastructure to the Basij's efforts to recruit, train, and indoctrinate child soldiers who are coerced into combat under the IRGC's direction," said Treasury Secretary Steven Mnuchin.
One of the 20 entities added to the US Treasury's blacklist on Tuesday is the Bonyad Taavon Basij, the Basij cooperative foundation. The list, however, also includes companies like the Tehran-based Bahman Group, which produces vehicles under license by Mazda, Isuzu and Mitsubishi, and the Iran Tractor Manufacturing Company.
In addition to the makers of cars and tractors, the US sanctions targeted a number of mining and metallurgy industries, including the Bandar Abbas Zinc Production Co, Iran Zinc Mines Development Co, and Qeshm Zinc Smelting and Reduction Company. The mining conglomerate Calcimin, Esfahan's Mobarahek Steel Co, the Parsian Catalyst Chemical Company and Zanjan Acid Production Co. rounded off the mining and metallurgy portion of the list.
Several banks found themselves on the blacklist as well: Sina, Mellat, Parsian and Mehr Eqtesad. The finance-targeted sanctions also struck the Mehr Eqtesad investment group, Andisheh Mehvaran Investment Co., Negin Sahel Royal Investment Company, Tadbirgaran Atiyeh Iranian Investment Co, and Taktar Investment.
The new sanctions come just a day after eight Iranian newspapers published a rare joint editorial criticizing the US sanctions as a human rights violation, targeting the Iranian civilian population. The newspapers called the US withdrawal from the 2015 nuclear deal an "an undiplomatic and immoral" policy.
"Trade restrictions, blockades, embargoes, freezing of assets and other economic sanctions are incompatible with the Charter of the United Nations," the editorial said.
The Trump administration has repeatedly denounced the nuclear deal and unilaterally withdrew from it in May. The US has since reimposed most the sanctions that had been lifted under the deal, and demanded that other countries abide by them under threat of being sanctioned themselves.
Earlier this month, however, the International Court of Justice ordered the US to lift the sanctions on humanitarian goods and civil aviation, saying that they endanger civilian lives. The US "must remove any impediments" to the free exportation of food and medicines to Iran and to the safety of civil aviation, the ICJ said.
Think your friends would be interested? Share this story!
You can share this story on social media: