UN court orders Washington to lift Iran sanctions linked to humanitarian goods, civil aviation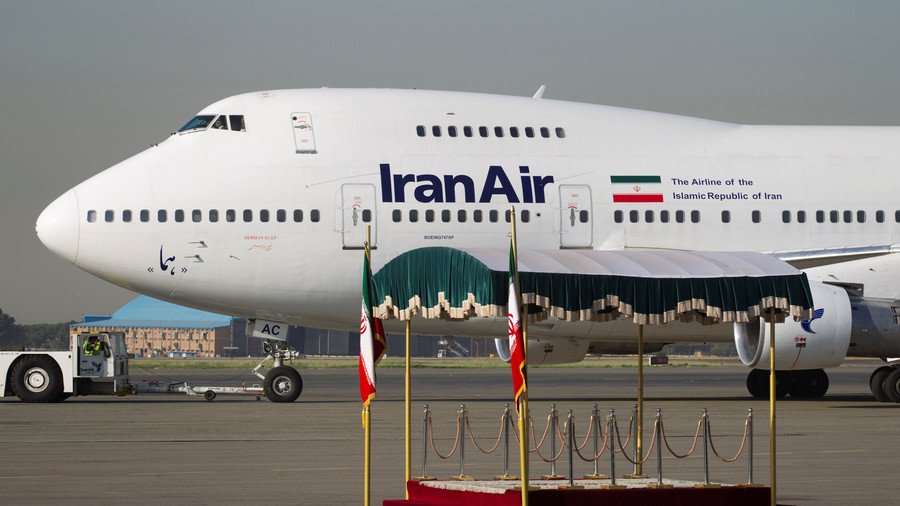 The International Court of Justice (ICJ) has ordered the US to lift sanctions on Iran which are linked to humanitarian goods and civil aviation.
According to The Hague, the measures adopted by the US may endanger civil aviation safety in Iran and the lives of its users. These sanctions prevent Iranian airlines "from acquiring spare parts" and equipment, and prevent access to "maintenance, repair services and safety-related inspections" which are necessary for civil aircraft, the statement says.
READ MORE: British Airways shuts down its 'not commercially viable' London-Tehran service
Also, restrictions on the importation and purchase of goods "for humanitarian needs," such as foodstuffs and life-saving medicines, as well as treatments for chronic disease or preventive care, and medical equipment, may have a serious impact on the health and lives of Iranians, the court concluded.The US "must remove any impediments" to the free exportation of foodstuffs and medicines to Iran, and to the safety of civil aviation, the statement added.
Iranian Foreign Minister Javad Zarif called the court's ruling "another failure for [the] sanctions-addicted" US and a "victory for the rule of law."
UN top court rules that US must comply with obligations violated by re-imposing sanctions on Iranian people when exiting #JCPOA. Another failure for sanctions-addicted USG and victory for rule of law. Imperative for int'l community to collectively counter malign US unilateralism. pic.twitter.com/8AMGL0tqXU

— Javad Zarif (@JZarif) October 3, 2018
Tehran filed a complaint against Washington in July this year, saying that by pulling out of the Iranian nuclear deal, the US had breached the Treaty of Amity, Economic Relations, and Consular Rights signed in 1955.
Back then, more than 60 years ago, the sides agreed to encourage "mutually beneficial trade and investments," and maintain "closer economic intercourse generally between their peoples."
It has been almost five months since Donald Trump, a long-time critic of Iran and the nuclear agreement, pulled the US out of the deal. The decision was met with resistance from key US allies, including France and Germany. The US withdrawal from the deal came despite the fact that the International Atomic Energy Agency (IAEA) confirmed Tehran's compliance with the accord on numerous occasions.
The renewed US sanctions on Tehran have already forced major EU companies, including France's Total, Peugeot, and Renault, as well as Germany's Siemens and Daimler, to suspend operations in Iran. Further sanctions, scheduled for November, will reportedly hit the country's oil and shipping sectors.
The US has also threatened secondary restrictions on any countries or companies that continue to conduct transactions with Iran. The measures and threats were branded "psychological warfare" against the nation and its international partners by Iranian Foreign Minister Javad Zarif.
READ MORE: Iran considers SWIFT payment system alternative to bypass US sanctions
The EU, however, is trying to maintain ties with Tehran on an economic level. In late August, the bloc agreed on an Iranian development-aid package of €18 million ($20.9 million). Later, Belgian Prime Minister Charles Michel was one of the first EU politicians to say that Washington had no right to tell European companies with whom they could trade and develop economic relations.
In late September, European Union foreign affairs chief Federica Mogherini, who has repeatedly criticized the US withdrawal from the deal, announced that the EU signatories remain committed to the agreement. The group is working to create special payment channels to do business with Iran.
Think your friends would be interested? Share this story!
You can share this story on social media: