British Airways shuts down its 'not commercially viable' London-Tehran service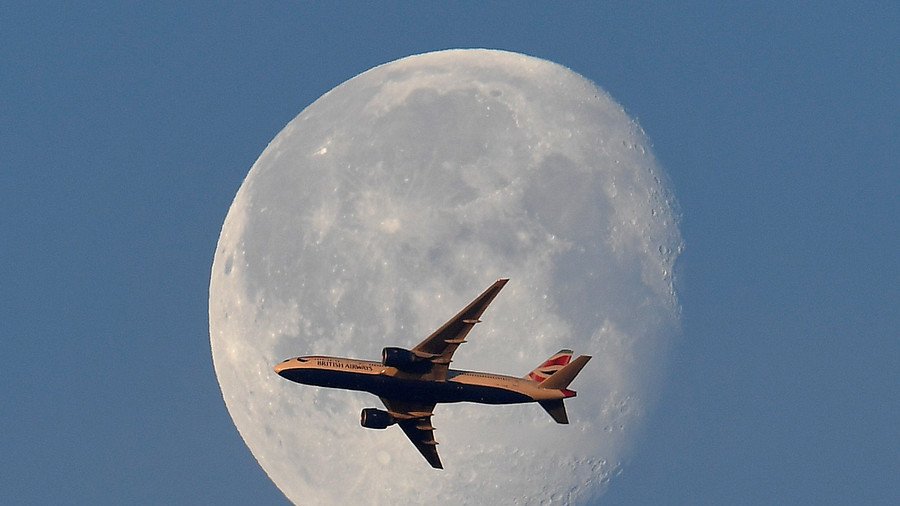 British Airways is to suspend its direct flights between London and Tehran, as the route is no longer "commercially viable." The news comes as US sanctions on Iran hit foreign firms operating there.
BA announced on Thursday that its last outbound flight from London to Tehran will be on September 22 and its last inbound flight on September 23. "We are suspending our London to Tehran service as the operation is currently not commercially viable," a spokesman told RT.
Air France announced in June that it would end its Paris to Tehran route as of September 17 while Dutch airline KLM, a partner of Air France, said last month that it would also suspend direct flights from Amsterdam to Tehran as of September 24. Both airlines cited commercial reasons for the suspensions.
British Airways had only reinstated its London-Tehran route in 2016, after sanctions on Iran were relaxed following the 2015 signing of the JCPOA. Signed by Iran, the US, EU, and five other countries, The JCPOA, or Iran deal, guaranteed Iran some sanctions relief in exchange for a halt on its nuclear weapons program.
Business in Iran has been hammered by the reintroduction of American sanctions on the Islamic Republic, after the US unilaterally withdrew from the JCPOA in May.
Since then, sanctions have played a key role in the US pressure campaign against the Iranian government. Despite the best efforts of the EU, whose member countries remain party to the JCPOA, European businesses have already begun to pull out of Iran, fearful of US penalties for doing business there.
"Let me be clear, the reimposition of the sanctions, we think, is already having a significant effect on Iran's economy and on, really, popular opinion inside Iran," national security advisor and Iran hardliner John Bolton told reporters on Tuesday. Bolton promised a fresh round of sanctions in November, as well as a host of "other things," but denied that the US was engaged in abetting regime change.
"Just to be clear, regime change in Iran is not American policy. But what we want is massive change in the regime's behavior," he said.
Like this story? Share it with a friend!

You can share this story on social media: