'Plain wrong': Facebook slams WaPo for 'misleading' headline in article on users' ratings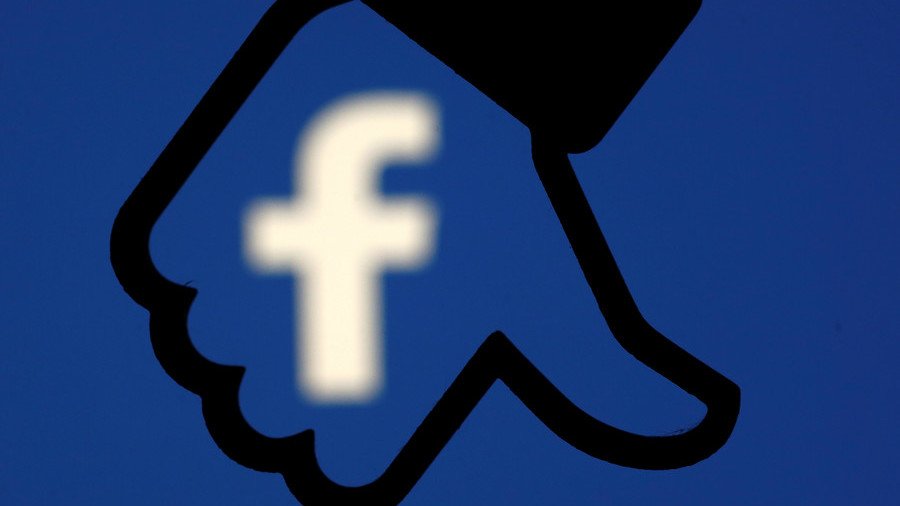 Facebook has accused the Washington Post of being "misleading" as the outlet published an article on users' "reputation score," the social media giant told RT in a statement. The mere idea of such a system is "just plain wrong."
On Tuesday, the Washington Post revealed"previously unreported ratings system" developed by Facebook to allegedly assign social media users individual trust ratings and predict "their trustworthiness on a scale from zero to 1." The article cited Tessa Lyons, who is heading up the platform's fight against fake news, but one day later it turned out that the reported approach is not inclusive and the outlet distorted facts, according to Facebook.
"The idea that we have a centralized 'reputation' score for people that use Facebook is just plain wrong and the headline in the Washington Post is misleading," Facebook told RT in response to a clarification request on Wednesday.
The platform said it actually "developed a process to protect against people indiscriminately flagging news as fake and attempting to game the system" to make its fight against misinformation "as effective as possible."
Reacting to the reports on the developed rating system, netizens were quick to compare it to the "social credit rating" system being developed by the Chinese government. The system is to allocate data on the population on variety of factors and popular apps such as WeChat are to become one of the sources for it. Users with high scores are supposed to enjoy special "privileges," such as cash loans, consumer credit and even deposit-free bicycle hire, according to South China Morning Post.
Some people accused Facebook of manipulation in the wake of the report, while others even said that they even might close their social media accounts.
Facebook has been trying to rehabilitate itself after Cambridge Analytica data breach scandal, when millions of users' data was used without their explicit knowledge or consent. In the wake of the row, the social media giant's stocks plummeted and its CEO, Mark Zuckerberg offered an extensive apology, in which he described the leak of users' personal data as a "breach of trust."
Subscribe to RT newsletter to get stories the mainstream media won't tell you.
You can share this story on social media: