Kinky, panty-selling, yoga teacher will still run for office in US despite revelations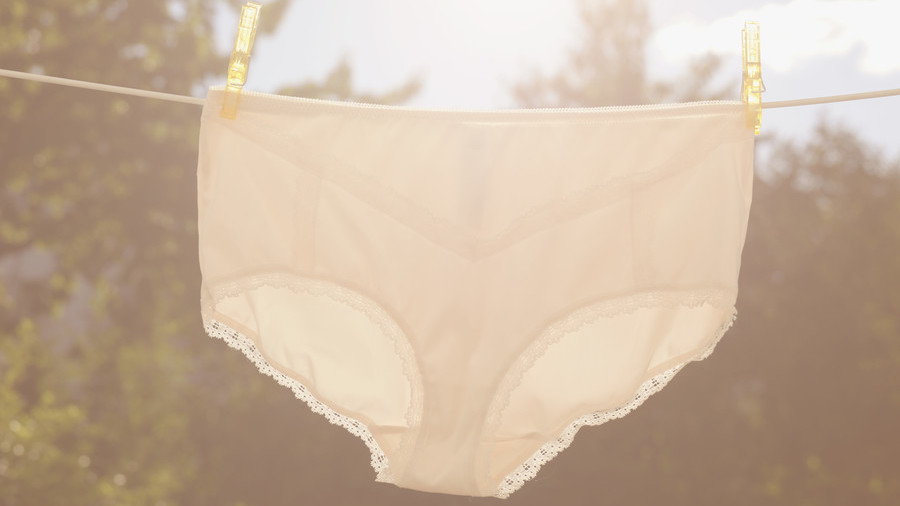 A city council election in the US took a bizarre turn after one of the candidates was found to have an online alter ego that performed webcam striptease in addition to selling her used underwear and gym shorts online.
Deborah Reno, AKA 'Mystee Crockett', of Evanston, Wyoming, a city of 13,000 residents roughly 80 miles northeast of Salt Lake City, has been living a dual life for just over a year. Reno works as a yoga instructor and a massage therapist by day while her alter ego 'Mystee' is involved in some rather kinky moonlighting work, selling used underwear for $20 a pop (plus shipping).
READ MORE: 'No underwear politics': Czech president burns giant underpants during press conference (VIDEO)
"My alter ego is hot and sexy in a way that I never get to be in real life," Reno said in a statement, as cited by KUTV. "My husband loves my alter ego, although she only comes out when he and I are out of town."
Reno's 'dirty laundry' was figuratively, and somewhat literally, aired just over three weeks from election day, though she is determined to stay in the race for a place on the city council; She won the second-highest number of votes in the primary, which featured a total of five candidates.
"Yes. I sold panties online. I admit it. That does not make me a weak or bad person... Moralistic politics and fake news would have you believe that this is all encompassing, and that an unsavory action makes you an unfit leader," Reno said.
READ MORE: Get checked NOW! Berlin sex club revelers issued with deadly bacteria warning
Her opponent, Mikal Welling, has declined to play dirty politics and use the kinky revelations as leverage over his rival. "I have not confirmed nor do I plan on confirming these allegations against my opponent," Welling said in a statement.
Reno has reportedly deleted her accounts and no longer sells panties online, unequivocally stating that "Mystee is dead."
"If you want to run for public office, probably not a good idea," Reno told KUTV. "If their decision to vote for me or not vote for me has changed, I get that."
Reno's political fortunes will be decided on November 6 when Evanston residents go to the polls.
Like this story? Share it with a friend!