CNN claims Saudi government to admit journalist killed in 'interrogation gone wrong'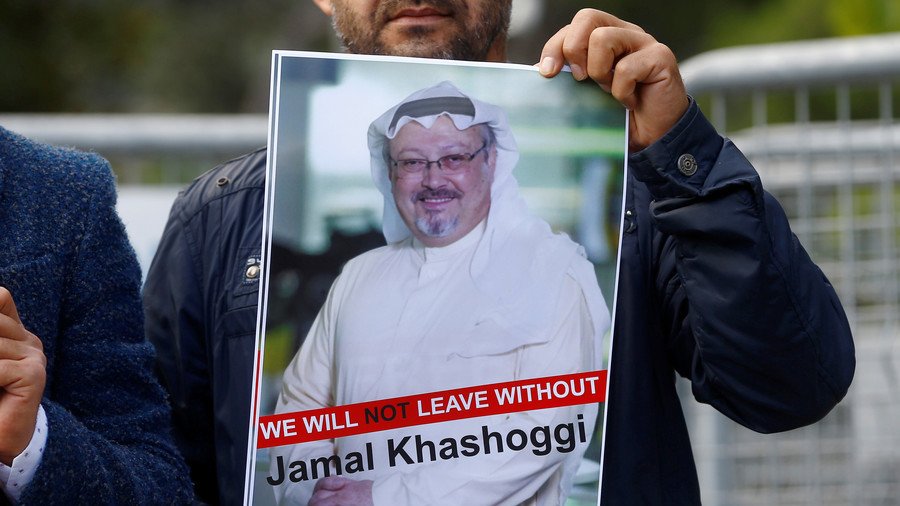 A report being prepared by the Saudi government will say that journalist Jamal Khashoggi died as a result of interrogation gone wrong, in course of his abduction from Turkey, CNN reported citing anonymous sources.
2/ One source: report will likely conclude that the operation was carried out without clearance and transparency and that those involved will be held responsible. One source: report is still being prepared and cautioned that things could change.

— Jake Tapper (@jaketapper) October 15, 2018
Khashoggi, a Saudi national living in Turkey and writing for the Washington Post, was last seen entering the Saudi consulate in Istanbul. Ankara has accused the authorities in Riyadh of murdering the journalist and smuggling his body out of the consulate in pieces. Saudi Arabia has denied the charges as "baseless."
According to CNN, however, a still-unpublished government report will blame Khashoggi's death on an attempted abduction and botched questioning, "carried out without clearance and transparency" and say that those involved will be held responsible. This is based on two anonymous sources that reportedly spoke to CNN's correspondents, and has not been independently confirmed.
"It sounded to me like maybe these could have been rogue killers. Who knows?" US President Donald Trump said on Monday, after talking to Saudi King Salman bin Abdulaziz Al Saud and dispatching Secretary of State Mike Pompeo to Riyadh.
Salman "told me in a very firm way that they had no knowledge of it," Trump told reporters.
The US Senate has already asked Trump to open a Global Magnitsky Act investigation into Khashoggi's disappearance, which would result in sanctions against persons or governments found responsible. Trump said there would be "severe punishment" for the affair, which he described as "really terrible and disgusting."
The CNN report comes as a team of investigators arrived at the consulate in Istanbul on Monday. While the details of the team's composition remain unknown, it presumably consists of Saudi and Turkish officials, who arrived in unmarked police vehicles.
The New York Times cited an anonymous source "familiar with Saudi plans," who said that Riyadh was preparing a "narrative" that an intelligence official was "tragically incompetent" in carrying out the order for Khashoggi's interrogation and rendition to Saudi Arabia. The story is intended to deflect the blame from Crown Prince Mohammed bin Salman, the Times said.
Like this story? Share it with a friend!
You can share this story on social media: