Corpse of Ebola victim stolen by relatives during funeral procession in Congo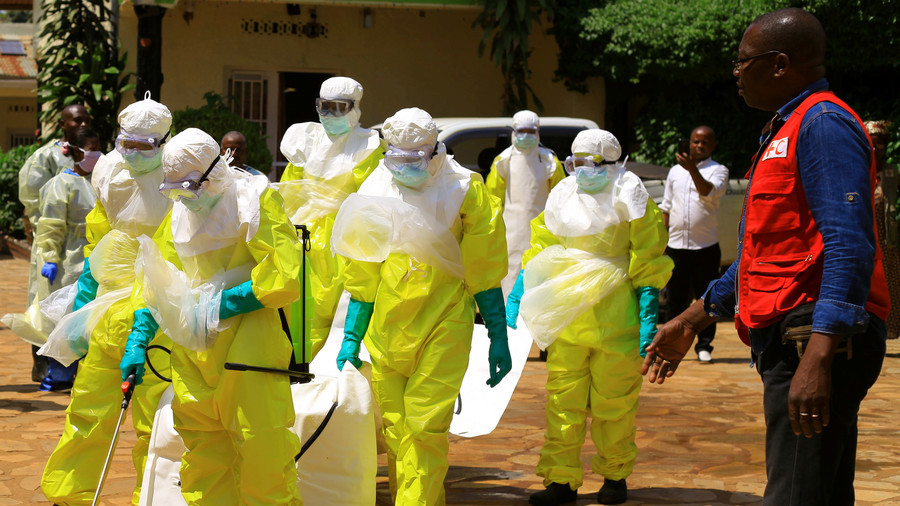 Bereaved relatives pulled off a daring plot to hijack a hearse and steal the body of a deceased Ebola victim in the Democratic Republic of the Congo, as an outbreak of the deadly virus ravages the nation.
According to the health ministry, the body belonged to a woman who died earlier at the Beni Ebola Treatment Center, located in the northeastern part of the country.
The bodies of Ebola victims require proper burials in order to prevent the highly contagious disease from spreading. However, the woman's relatives managed to convince the response team to relax the protocols and allow the hearse to be driven by a family member. The officials also agreed to provide the five family members with protective gear so they could carry the casket.
On the way to the burial site, the hearse suddenly went off course and rushed to another neighborhood. A police car, which was escorting the vehicle, tried chase the culprits but was later driven away by an angry crowd of local residents.
The 'thieves' panicked and "realized their mistake" almost immediately, and turned themselves in the next day, officials say. They volunteered to be vaccinated and claimed that no one tried to open the casket and to remove the infected corpse from the body bag.
The corpse was returned, and the relatives apologized for the incident.
The ministry's statement did not detail the reasons behind the heist. However, it is believed that distrust by the local communities towards the government's intentions may be the chief motive.
An Ebola outbreak in the country's North Kivu and Ituri provinces occurred in early August. More than 160 people were infected, of which 90 died from the highly dangerous virus.
Like this story? Share it with a friend!
You can share this story on social media: