Mexican players fight for ball of flames in indigenous game (VIDEO)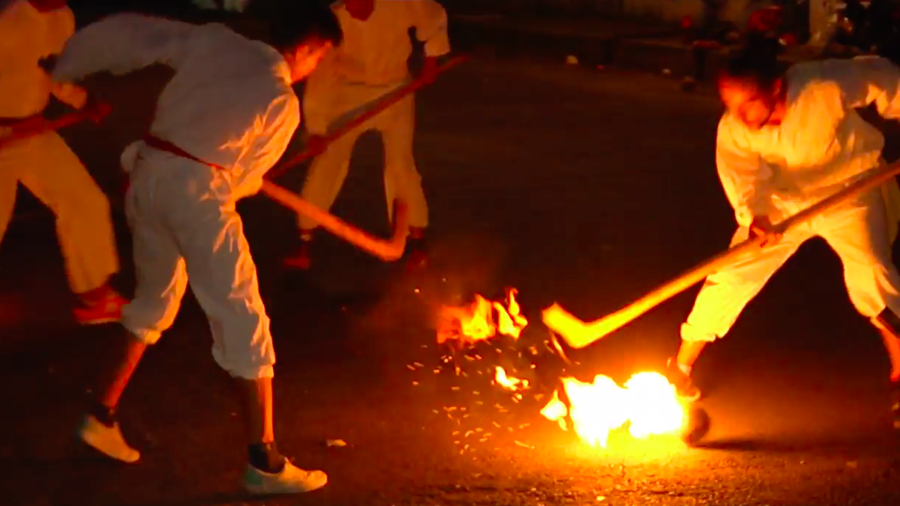 An old Aztec ball game dating back to 1500 BC really heated up in Mexico city Saturday as teams battled for possession of a flaming ball of fire.
Pelota purepecha is an indigenous ball game during which players use sticks to hit the ball around the pitch in a game that is similar to hockey, minus the flames.
"I kept playing because, apart from the discipline that it instills in you in a sporting sense, it also gives me values that make me redeemable within this current culture, for example: honourability, always striving for your goals," player Miguel Angel Yachinto Lopez told Ruptly.
Before the game begins, players engage in a ritual to ask the gods to protect them. Pelota purepecha has been credited with stopping people from entering crime and engaging in violence.
"We want to leave certain violent circles. So for many of us, the game has rescued us both athletically and spiritually," Lopez said.

Like this story? Share it with a friend!
You can share this story on social media: