Co-founder of Steele dossier firm Fusion GPS refuses to testify before House committee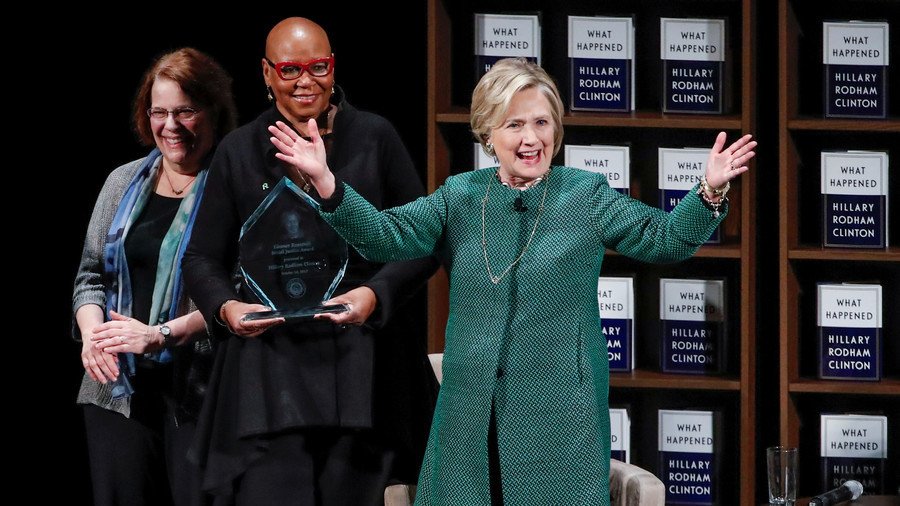 Glenn Simpson, co-founder of Fusion GPS, a research firm that commissioned the notorious anti-Trump Steele dossier while funded by Hillary Clinton's campaign money, has refused to testify before the House Judiciary Committee.
In a scathing letter, unusually strong-worded for legal communication, lawyers for Simpson argued that the House Judiciary Committee is not seeking the truth but is aiming to "discredit and otherwise damage witnesses to Russia's interference in the 2016 election."
The subpoena, issued to Simpson by the committee, is thus only a smokescreen that will be used by the panel to further tarnish Simpson's reputation with "selective" leaks from a closed-door deposition, the letter claims.
"This Committee has repeatedly interviewed witnesses in secret, only to selectively leak from the interviews to disparage those witnesses and promulgate a patently false narrative."
Those who have already suffered from the committee's actions, according to the letter, are former British spy and author of the notorious Trump dossier – Christopher Steele – and former associate deputy attorney general Bruce Ohr.
Simpson, who was set to testify on October 16, was thereby invoking his First and Fifth Amendment rights, and would not appear before the lawmakers, the letter says.
Any attempt to shed light on the ties between Fusion GPS and the Obama officials at the FBI and the Department of Justice are no more than "an effort to protect a president who has sought to placate and curry favor with a hostile foreign power," it continues.
Proving a supposed connection between Trump and Russia had been the whole point of the Steele dossier – however, a protracted investigation has so far not produced any proof to back up the collusion claim, while racking up a bill of over $17 million in taxpayers' money.
Trump and his Republican supporters, meanwhile, maintain that the dossier's entire premise is illegal: funded by Clinton campaign money, it was used by the FBI as grounds to spy on Trump campaign adviser Carter Page. The dossier includes some salacious allegations against Trump, including him hiring prostitutes in Moscow to urinate on the hotel bed Barack Obama had used.
Trump ordered"immediate declassification" of all the documents related the FBI's surveillance of his campaign in late September but backed down on his decision after consulting with the DOJ. Trump said that the documents would still be published upon a review by the Department's Inspector General, noting that he could declassify them at any minute. The materials would have also included the FBI interviews with Bruce Ohr – whose wife used to work for Fusion GPS – and the FISA warrant applications to spy on Page.
Simpson's refusal to testify drew anger from Republicans.
Rod Rosenstein doesn't show today. Now Fusion's Glenn Simpson reportedly takes the Fifth. At some point, we have to realize: the problem has never been President Trump. The problem is the coordinated effort to undermine him... and those who will stop at nothing to cover it up. https://t.co/KtE3b00Ki8

— Mark Meadows (@RepMarkMeadows) October 11, 2018
Like this story? Share it with a friend!
You can share this story on social media: