NASA ready to leave ISS crew-less if Soyuz not cleared by 2019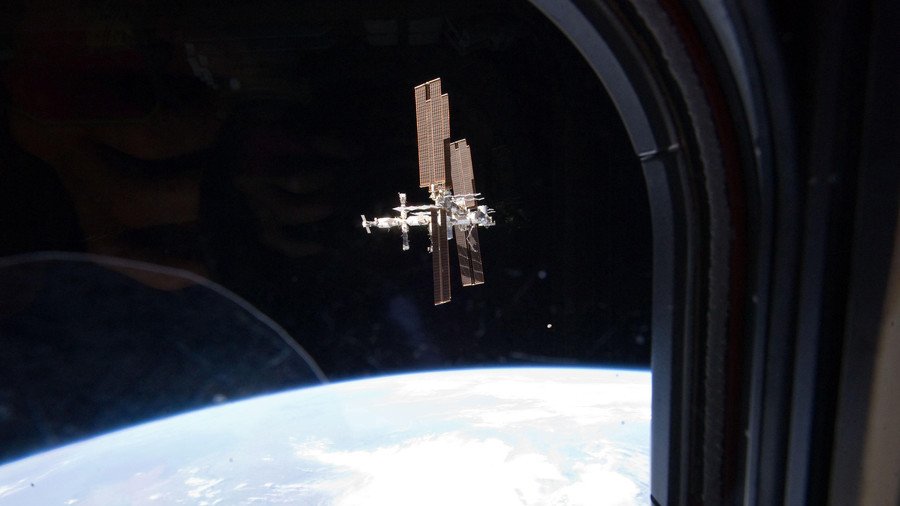 NASA officials have said that the International Space Station (ISS) could be left unmanned after a Russian Soyuz spacecraft was forced to make an emergency landing when its rocket booster malfunctioned.
The Soyuz rocket launched on Thursday was due to deliver cosmonaut Aleksey Ovchinin and astronaut Nick Hague to the station. The current ISS crew of three people is due to return to earth before January 4, when the Soyuz docked at the space station reaches the end of its safe return lifespan.
Message from NASA at this briefing is that ISS could be left without a crew, but not clear for how long.

— Jeff Foust (@jeff_foust) October 11, 2018
Speaking at a press conference on Thursday, Kenny Todd, NASA's ISS Operations Integration Manager, said that the agency is "always prepared" for the possibility of having to de-crew the station and that he feels "very confident that we could fly for a significant amount of time" with no crew, as the systems are designed to be able to continue operating — although not indefinitely. As for specifics, Todd said there was no "defined time limit" for how long the station could remain unoccupied.
READ MORE: 'Emergency system performed great': Soyuz reliable despite scare - cosmonaut to RT
Todd did say that commercial activity related to the space station would require having a human crew on board, however.
Resuming Soyuz launches was a "high priority" for Russia, Todd said, noting that NASA was looking at "options so we don't have to de-crew the station." Asked about the malfunction which forced the emergency landing, Todd said it was "very difficult to the untrained eye to try and diagnose" exactly what happened, but that it was a "major anomaly" with the Soyuz system.
Astronaut and engineer Reid Wiseman, who spent six months aboard the ISS in 2014, said that Soyuz is a "robust" and "reliable" system and that NASA has "complete confidence in the Russians" to keep them going.
Russian search and rescue forces picked up communications with the descending crew capsule very quickly and handled the emergency "extremely well, extremely professionally," he added.
Wiseman's comments were echoed by Todd, who said that NASA was "very proud" of its relationship with the Russian space agency Roscosmos. "They have some great minds over there. We've made a lot of good things happen," he said.
One journalist at the press conference asked if NASA would want to wait for a "non-US crew" to launch first before putting American astronauts on board again, but Kenny shut down that suggestion, saying that is "not the way" the ISS partnership works, noting that Americans have flown on Soyuz missions multiple times.
Questioned about the ordeal faced by the two crew members forced to abort their mission on Thursday, Wiseman said that they came back down to earth in ballistic entry mode, which is akin to "shooting a bullet out of a rifle barrel." Despite experiencing forces of up to 7g and a "fairly benign amount of rotation," the duo was "looking real good," he said.
READ MORE: 'Thank God they're well': Cosmonaut's wife tells of horror, relief in wake of emergency landing
There are no immediate concerns about the space station, the NASA officials said, as the most recent robot cargo flight delivered enough supplies for five crew members. All members of the ISS partnership have been reliant on Roscosmos to deliver crews to the station after the US ceased all Space Shuttle operations in 2011.
Like this story? Share it with a friend!
You can share this story on social media: