'Certain groups will do anything to win': Steven Seagal scoffs at alleged Trump-Russia collusion
Published time: 10 Oct, 2018 10:32
Edited time: 11 Oct, 2018 07:55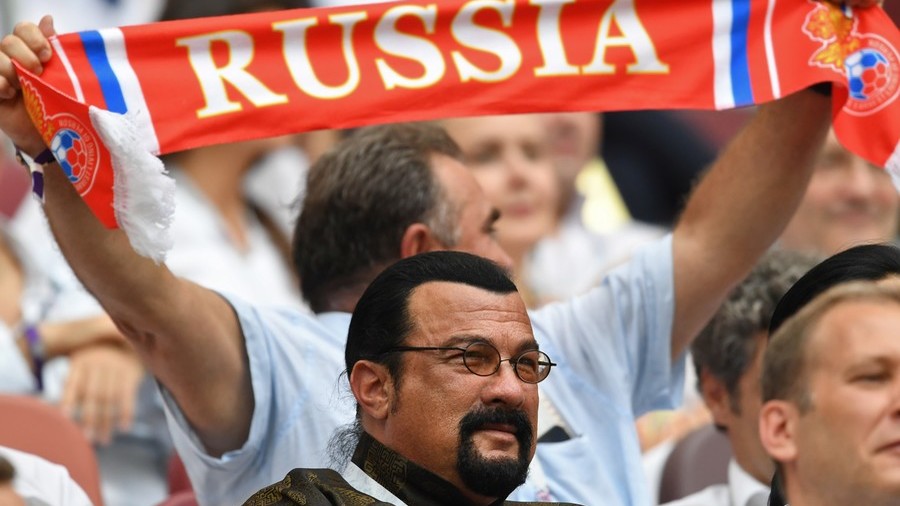 Action star Steven Seagal dismissed alleged collusion between Donald Trump's presidential campaign and Russia as fiction, warning that "certain groups" will do or say anything to push through their political agendas.
"There is a tremendous amount of propaganda against Russia, and in my opinion, most of the things that are being said is fabricated and untrue," Seagal told Fox News host Tucker Carlson on Tuesday. He added that allegations that US President Donald Trump colluded with the Russian government to win the presidency was "all a fantasy."
The actor, who holds US and Russian citizenship, said that the Russiagate narrative "has more to do with the great divide between Republicans and Democrats."
"At this point, certain groups will do anything in the world, they don't care if it's legal, illegal, immoral – they don't care. Anything to win this battle where their agenda triumphs."
READ MORE: Steven Seagal was 'half joking' about desire to govern Russia's Far East region – agent
Seagal went on to warn that the United States has reached a "tipping point" and that liberals and conservations must start to "work together in a more civil fashion" or risk "destroying our nation."
In August, the American actor was appointed Moscow's special representative on humanitarian relations with the US, charged with improving "contacts, mutual understanding and trust between the peoples of Russia and the United States."
Seagal was granted Russian citizenship in November 2016 under a law that allows foreigners to be naturalized in recognition of their services to Russia or their general achievements.
Like this story? Share it with a friend!