No proof of Russian meddling in 2018 midterms? Not YET, says Daily Beast in conspiracy-laden report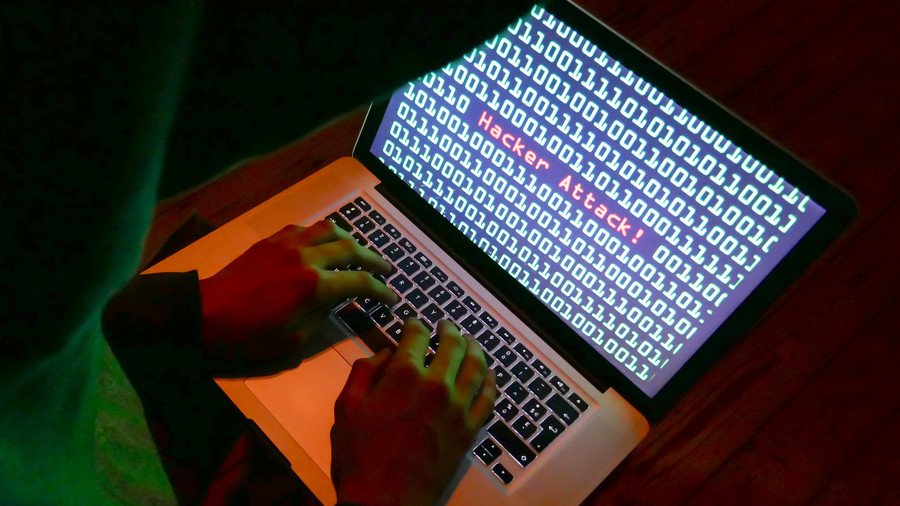 Even the absence of alleged Moscow interference is now worthy of a pearl-clutching "exclusive" report: the Daily Beast says there's no evidence of Russia's hand in the upcoming midterm elections – but you still should be paranoid.
The celebrated news site has crafted a holy relic of the Russiagate faith, basing an entire story around the premise that – while there's no concrete evidence that Russia is attempting to disrupt November's elections in any way – "nobody is sounding the all-clear on the midterm election."
This is the major takeaway from the earth-shattering, shoe-leather journalism prominently on display in the Beast's report, "Researchers: No Evidence That Russia Is Messing With Campaign 2018 – Yet," which is being promoted as an "EXCLUSIVE."
The reason for this conspicuous lack of Russian election-interfering wizardry is quite plain, the story maintains, citing Robert Johnston, who led CrowdStrike's investigation into the alleged hacking of the DNC's servers in 2016:
"I think everyone is expecting the 2016 shock and awe. [Russia] needed that level of action in 2016 to achieve their objective. They don't need that today. Today is a much different America than 2016," Johnston says. Now Moscow is apparently more focused on "stoking the fire, providing oxygen every day."
CrowdStrike was paid handsomely by the DNC to inspect its servers, ultimately concluding that Russia was the culprit behind the alleged data breach. Oddly, the DNC denied the FBI access to the alleged hacked servers, insisting that government investigators should rely solely on CrowdStrike's findings.
Coincidentally, the firm's co-founder, Dmitri Alperovitch, happens to be a senior fellow at the NATO-funded Atlantic Council.
If anyone has doubts about the credibility of Johnston's spooky narrative, however, the article goes on to state that, according to the experts, "the Kremlin enjoyed such runaway success in 2016 – encouraging American political chaos and helping elect Donald Trump – that substantial interference in the midterm elections isn't necessary." Case closed?
READ MORE: Twitter in disbelief after Trump calls out China for election meddling, 'ignoring Russia'
Certainly not. The Russians are still up to their old tricks, Andrew Grotto, who oversaw cybersecurity issues for both Barack Obama and Donald Trump's National Security Councils, insists.
"They're going to adjust their tradecraft and figure out other ways to weigh in without being so obviously Russian as to generate antibodies to their interference," he says.
In layman's terms: Putin is still plotting – but he's just trying to figure out how to stop being "so obviously Russian." A tough nut to crack, no doubt.
This monumental tour de force of national security reporting received mixed reviews, however.
The cornucopia of seismic revelations amounted to a "big story from the Daily Beast," Eli Lake predictably gushed.
"EXCLUSIVE: the monsters are not under the bed right now. No evidence of direct monster under the bed-ness," Aaron Mate, a host and producer for the Real News Network, joked in response to the Daily Beast report.
Others – the most pious of Russiagate crusaders – insisted that the Daily Beast had got their non-story exclusive all wrong.
"I find this highly doubtful unless they think Trump is too dumb and worthless to continue to help them," one #Resistance warrior tweeted defiantly.
Like this story? Share it with a friend!
You can share this story on social media: