'I like her music 25% less now': Trump on Taylor Swift backing Democrats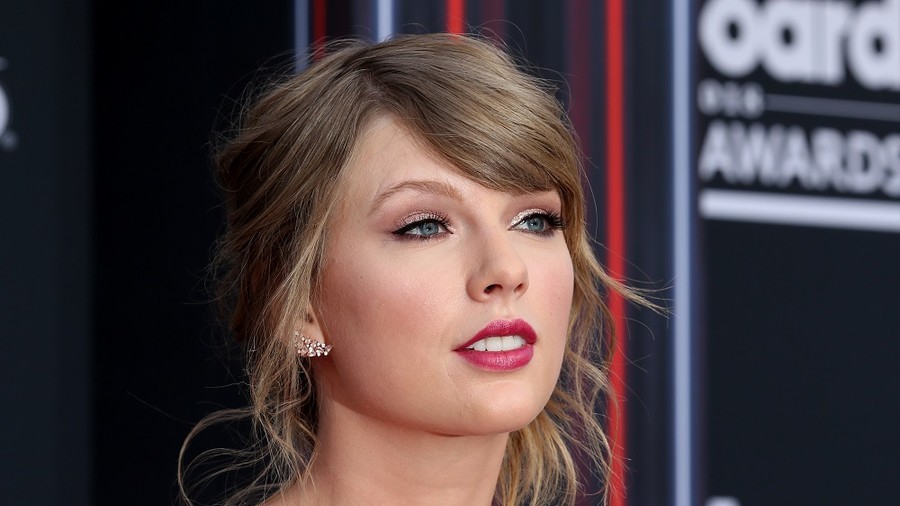 There's bad blood between music star Taylor Swift and one of her biggest fans, US President Donald Trump. He has declared that he now liked the 'Reputation' singer's music a bit less, since she went and endorsed his opposition.
For years, the all-American girl was under fire on social media for being a rare celebrity, refusing to drag her legions of social media followers into the swampy waters of identity politics. Everything changed on Sunday, when Swift posted on Instagram that she would be voting for Democrats in her home state of Tennessee, in a "Look what you made me do" tone.
READ MORE: Taylor Swift decides to Speak Now, endorses Dem who sided with Reps on Kavanaugh
Trump, who spent most of Monday travelling to Florida to speak at a conference of police chiefs, was apparently in the dark about Swift's declaration until he was back at the White House and got asked about it by reporters.
"Let's say that I like Taylor's music about 25 percent less now, OK?" he responded.
"Let's say that I like Taylor's music about 25 percent less now," President Trump says when asked about Taylor Swift's endorsement of Democratic Senate candidate Phil Bredesen over Marsha Blackburn pic.twitter.com/rTtpslk56Y

— NBC News (@NBCNews) October 8, 2018
This is why we can't have nice things, argued pundit Piers Morgan, bemoaning that Swift did something bad and caved to the pressure of a "Twitter mob" when all she had to do was stay apolitical.
"The President will be thrilled Taylor Swift has come out for the Democrats, because he knows that will enrage and fire up his base," Morgan wrote in the Daily Mail.

There is definite proof that Trump is a fan, though. A video posted by Melania Trump on Facebook sometime in December 2014 shows the family riding in their Rolls Royce while listening to the recently released 'Blank Space.'
"Fun night with my two boys DJT & BWT," she wrote, referring to Trump and their son Barron.
Like this story? Share it with a friend!