Whoopi Goldberg implies Trump Jr's sons may have 'tendencies' to abuse women
Published time: 2 Oct, 2018 22:22
Edited time: 3 Oct, 2018 08:07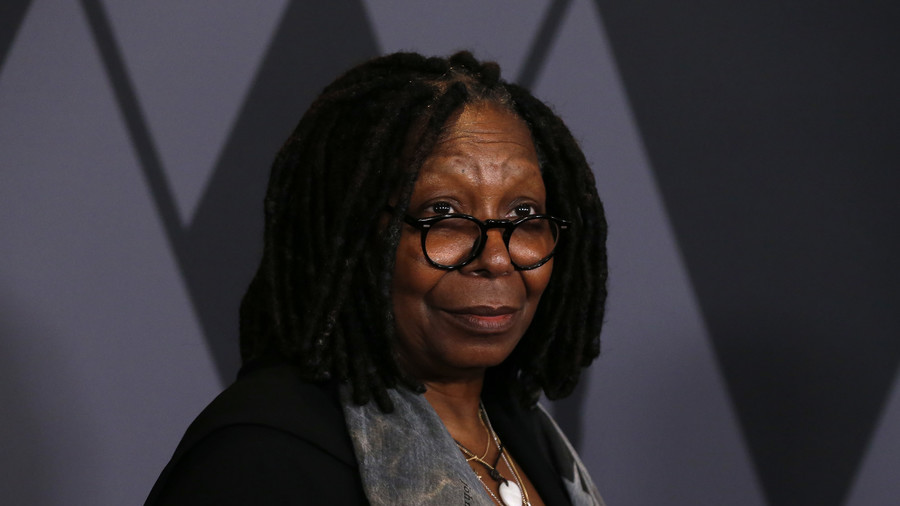 The View co-host Whoopi Goldberg has said that the only reason Donald Trump Jr. would need to be worried for his sons' safety in the #MeToo era would be if he believed his sons had the "tendencies" to abuse someone.
In a recent interview with the Daily Mail TV, Trump Jr. said that he worries more for his sons than his daughters given the current political climate, and discussed the possibility of men being falsely accused of sexual misconduct or assault.
During Tuesday's episode of ABC's 'The View' talk show, Goldberg had a strange interpretation of that comment, suggesting that Trump Jr. must be worried that his sons could potentially assault someone in the future.
"You only worry about this for your child if you think your child has these tendencies," she said. "If you think your child is not someone who is assaulting people, it shouldn't be a concern for you."
Responding to the comment, panelist Abby Huntsman, who is the daughter of the former Republican Governor of Utah (and current US Ambassador to Russia) Jon Huntsman, jumped in to say that Goldberg's interpretation was not necessarily accurate.
"What I think a lot of people are concerned about today is, you could be accused when you've been raised the right way — when you did nothing in that situation. We have countless examples where that has happened," Huntsman said.
Huntsman also said she was actually "happy" that her daughter was being raised and growing up "in a time when she can feel more comfortable to speak" if she was ever the victim of an assault.
Her reasoning didn't strike any chords with the liberal panelists, though. Later in the show, Goldberg dismissed Trump Jr.'s comments as "crazy talk."
On social media, Goldberg's comments were met with condemnation from Trump supporters and approval by Democrats.
As for Trump Jr, he responded by posting an archive clip of Goldberg defending director Roman Polanski, who fled the US after being charged with raping of a 13-year-old girl in 1977.
Like this story? Share it with a friend!