'I hope they didn't do it': State Dept in doubt over S-300 delivery, warns of 'serious escalation'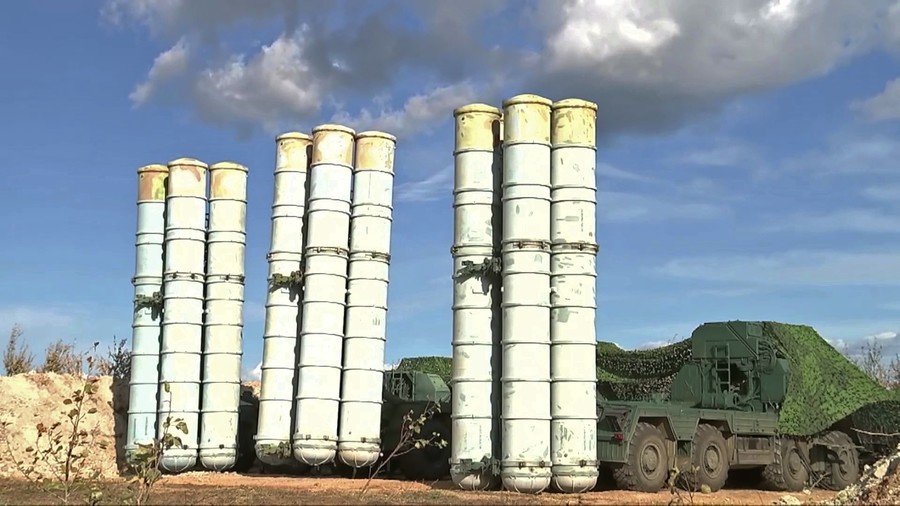 The news of Russia completing the delivery of its S-300 air defense system to the Syrian Army has provoked a nervous reaction in Washington, as the US State Department said it still hopes that the delivery had not taken place.
"I saw that report. I cannot confirm that it is accurate. I hope that they did not," the State Department's spokeswoman, Heather Nauert, said, referring to the Russian military, as she responded to a question about the S-300.
"That would be a sort of a serious escalation" of the situation on the ground in Syria, she added, while refusing to comment further on the issue. Earlier on Tuesday, the Russian Defense Minister Sergey Shoigu told President Vladimir Putin that the Russian military have completed the delivery.
The hardware supplied to Syria consisted of 49 pieces of military equipment, including radars, control vehicles and four S-300 launchers, he added. A unified air defense control system will be created in Syria by October 20, while training of the Syrian crews will take three months, according to Shoigu. The new air defense systems will be particularly able to suppress satellite navigation, radars and communications systems of enemy aircraft over the Mediterranean Sea, in what might be a source of particular concern for the US and its allies.
Russia's move follows the downing of the Il-20 reconnaissance plane over Syria. It was shot down by a Syrian air defense system while the Israeli jets used it as a cover during an air raid striking targets in the Latakia province. Tel Aviv denied responsibility for the tragedy while the Russian Defense Ministry presented a detailed report on the incident and radar data showing that an Israeli jet indeed used the Russian plane as a cover.
Like this story? Share it with a friend!
You can share this story on social media: