'49 pieces of hardware': Syria gets S-300 missile system & more from Russia in wake of Il-20 downing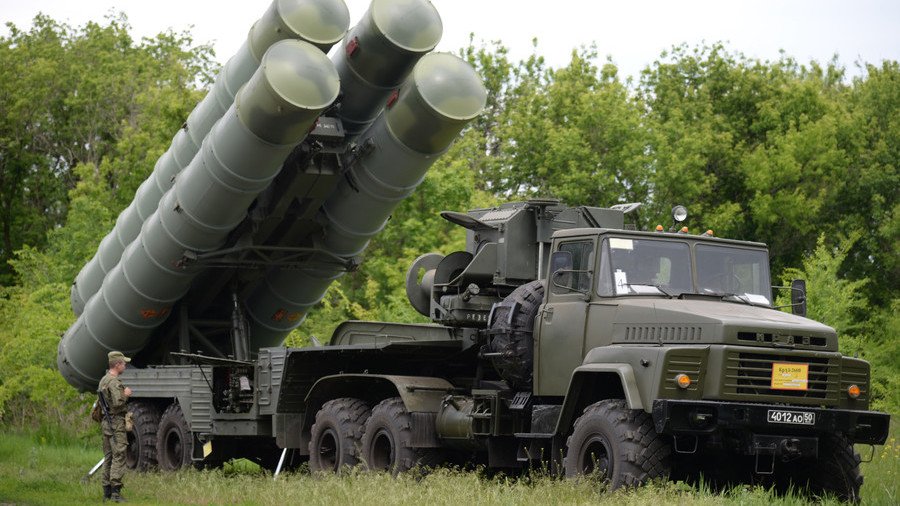 The S-300 air defense system and dozens of additional hardware pieces have been delivered to the Syrian military to boost security of Russian personnel there, Russian Defense Minister, Sergey Shoigu, told President Vladimir Putin.
"We have completed the delivery of the S-300 system," Shoigu said Tuesday. The hardware supplied to Syria consisted of 49 pieces of military equipment, including radars, control vehicles and four launchers, he added.
The delivery is meant to protect Russian troops in Syria, coming in wake of the downing of a Russian reconnaissance plane in mid-September.
A unified air defense control system in Syria will be completed by October 20, Shoigu told the Security Council. Russia will "prepare and train" the Syrian crews to operate the S-300 within three months.
Earlier, Shoigu said that Syrian air-defense posts will be equipped with automated control systems that were previously only supplied to the Russian military.
The reinforced Syrian defenses will be able to suppress satellite navigation, radars and communications systems of combat planes over the Mediterranean Sea. This, Shoigu said, might "cool some hotheads down and avert them from ill-judged acts that endanger our troops."
The delivery is a response to the downing of the Russian Il-20 reconnaissance plane in Syria on September 17. The aircraft, with 15 servicemen on board, was mistakenly shot down by Syrian air-defense units during an Israeli raid. While Israel has publicly denied any responsibility, Moscow has presented radar data showing that an Israeli F-16 jet used the plane as a cover. The incident has caused some tension between Russia and Israel, with the latter blaming Syria and its ally Iran for the downing.
READ MORE: Iran warns Israel it will 'regret' further attacks on Syria & allies
Think your friends would be interested? Share this story!
You can share this story on social media: