Kanye West baffles fans with call to abolish 13th amendment that ended slavery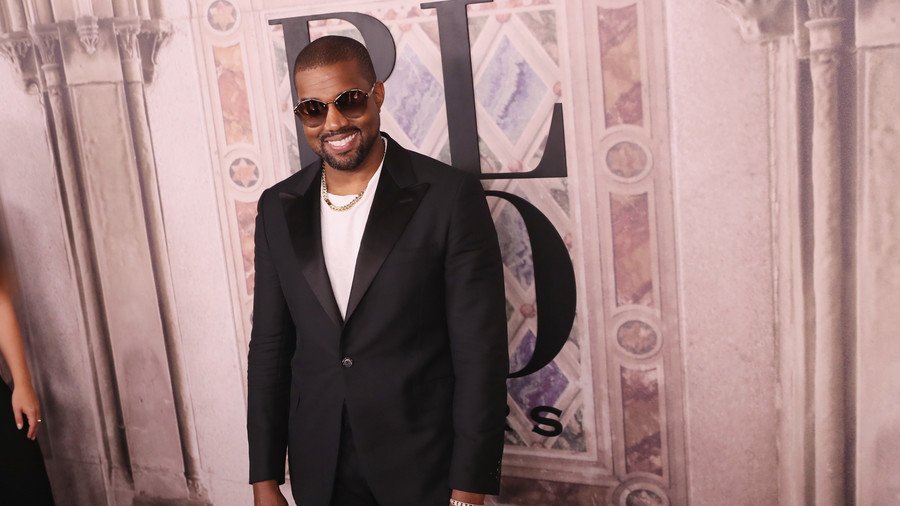 US rapper Kanye West, fresh from his Saturday Night Live (SNL) controversy, has stirred yet another one, suggesting in an cryptic post that the amendment that abolished slavery is itself "slavery in disguise" and should be nixed.
The recording artist, known as one of the few A-list celebrities to rally behind US President Donald Trump, has caused much bewilderment Sunday, sparking a guessing game among his fans when he suggested that it's time to abolish the 13th amendment. The amendment, which came into force in 1865, bans slavery and involuntary servitude, expect as punishment for crime.
Kanye posted the perplexing message on Instagram alongside with a photo of him sporting a signature MAGA cap.
"This represents good and America becoming whole again," he wrote, praising the Trump administration's economy policy.
We will provide jobs for all who are free from prisons as we abolish the 13th amendment. Message sent with love.
The caption failed to strike a chord with many of his 3.8 million followers, who took to the commentary section to berate Kanye for his "stupid" remarks. Some suggested the musician was deliberately looking for controversy to promote his new album. Among those who tore into Kanye, was American singer Lana Del Rey. Calling Trump "a loss for the country," she said the rapper's support for the US President makes him "a loss for the culture."
"I can only assume you relate to his personality on some level," she wrote, alleging that both share narcissistic traits and are in need of an intervention.
READ MORE: Kanye West goes silent after Jimmy Kimmel asks if he thinks Trump cares about people (VIDEO)
West later attempted to tone down his original message, tweeting that he would like to see the 13th amendment not abolished but rather amended.
While the clarification has done little to set things straight, some suggested that Kanye was referring specifically to the punishment clause, and in particular, to prison labor. During his SNL appearance earlier that night, Kanye was wearing a sweatshirt with "FREE HOVER" scrawled across it. Larry Hover is a Chicago gangster who was sentenced to six life terms for murder, leading a criminal enterprise from his jail cell, conspiracy, extortion and money laundering.
Kanye's new online antics drew fire from fellow US celebrities.
Avengers star Chris Evans stopped just short of calling Kanye an illiterate brute who is not worth debating with.
"There's nothing more maddening than debating someone who doesn't know history, doesn't read books, and frames their myopia as virtue," the Captain America wrote.
Moby was another prominent recording artist to call out West, tweeting that he was "a bit surprised" while accusing Trump and his supporters of seeking to reinstate slavery.
Star Trek star George Takei saw distinctive parallels between Trump and Kanye. "Both believe they are far more gifted than they actually are," he wrote.
Some were supportive of West, however.
The new social media controversy comes just hours after Kanye was booed for a pro-Trump speech he delivered to the left-leaning SNL audience after the cameras stopped rolling.
His stunt has scored points with Trump, however.
Like this story? Share it with a friend!
You can share this story on social media: