Kanye West goes silent after Jimmy Kimmel asks if he thinks Trump cares about people (VIDEO)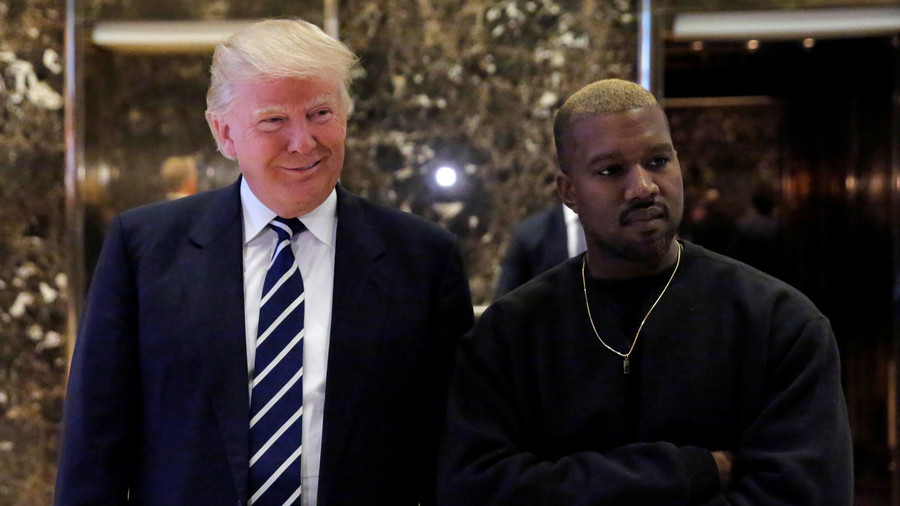 When Jimmy Kimmel invited Kanye West onto his show, a hot debate between the celebrities was somewhat expected, given their completely opposite and outspoken political views. However, it was awkward silence that stole the show.
The tone of Kanye's interview on Jimmy Kimmel Live! was pretty serious from the get-go, with the musician delivering a monologue on the topics of "simulation" and love, with a few jokes thrown in for good measure. Kanye also talked about his approval of Trump, but Kimmel didn't press hard on him until the end of the interview, which lasted more than 11 minutes.
"There are families being torn apart at the border of this country, there are literally families being torn apart as a result of what this president is doing, and I think we can't forget that. Whether we like his personality or not, his actions are what matter," the late-night talk show host said.
But that wasn't all he had to say. "You've so famously and so powerfully said George Bush doesn't care about black people. It makes me wonder what makes you think that Donald Trump does, or any people at all," he said, prompting a rather awkward moment.
Lost for a response, Kanye sat silently with his arms crossed, pondering a response that never came.
"Why don't we take a break, we'll come back," Kimmel said, lightening the mood and prompting laughter from both the audience and Kanye.
The polar opposite politics of the two celebrities is no secret, with Kanye taking to Twitter and elsewhere to praise Trump and his wife Kim Kardashian recently meeting with the president at the White House. Kimmel, on the other hand, often speaks out publicly against the president and his policies.
However, some are saying Kimmel was out of line with his questioning.
One person took aim at Kimmel for "lecturing Kanye West about how a black man should feel."
Others said that Kanye had not actually been left speechless by Kimmel, and that he was merely taking a moment to collect his thoughts.
Film producer Adam Best joked that Kimmel deserves an Emmy for managing to silence Kanye, who is known for his outbursts and general lack of any sort of verbal filter.
Some liberals joked that they were happy to hand the controversial Kanye over to conservatives.
But some conservatives said they were disappointed with Kanye for "caving" when he had a chance to respond to Kimmel's question.
Others thanked Kimmel for his question, saying that Kanye's silence proved there weren't any reasons to actually support Trump.
In April, Kanye tweeted that the "mob" could not make him hate Trump. "We are both dragon energy. He is my brother…" he wrote. Those comments prompted a "thank you" tweet from the president.
Kanye posted the Kimmel interview on his Twitter account earlier on Friday, but has so far not commented on the segment.
You can share this story on social media: