Marine F-35 crashes in South Carolina, first such accident ever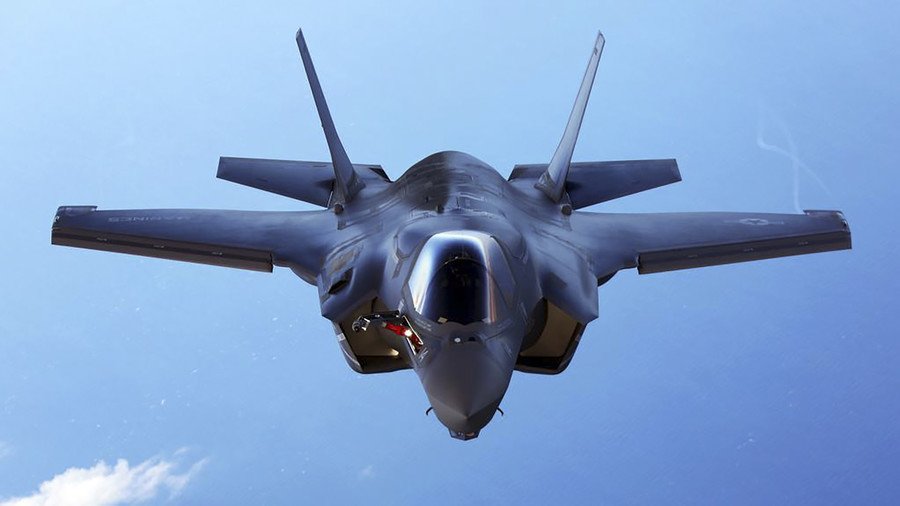 A F-35B has crashed in South Carolina, five miles outside the Beaufort Marine Corps Air Station. The pilot ejected safely, surviving the first crash of the technical issues-riddled 5th-gen jet, which costs over $115 million.
Beaufort County Sheriff's Office said that the crash occurred around 11:45 am local time, in the Grays Hill area. Emergency crews are responding to the incident.
The pilot "safely ejected" and is being evaluated for injuries, the authorities said. No civilians were hurt.
BCSO: Military plane crash near Clarendon Road/Joe Allen Drive in Grays Hill. Unknown if any injuries. Please avoid area. https://t.co/FvbuK9oCIK

— Beaufort County Sheriff's Office,SC (@bcsopio) September 28, 2018
"A 2nd Marine Aircraft Wing F-35B belonging to Marine Fighter Attack Training Squadron 501 (VMFAT-501) stationed at Marine Corps Air Station Beaufort crashed in the vicinity of Beaufort, South Carolina at approximately 11:45 a.m. (EST), today," the wing said in a statement.
Beaufort is home to five squadrons of F/A-18 Hornets and one F-35B squadron.
The location of the crash was pinpointed to the northwestern tip of the island archipelago that hosts the Beaufort MCAS. Marine Corps Recruit Depot Parris Island is on the southern end, about 15 miles away.
One aviation enthusiast tweeted a photo of what appears to be the crash site, with black smoke rising above the trees.
Military plane crash in Beaufort near Joe Allen Drive area. Appears to have crashed on a bluff/island owned by Clarendon Plantations. Not usually many people over there. Praying for the safety of all involved! pic.twitter.com/dM5a8v2lg1

— 𝑺𝒂𝒎 𝑹𝒊𝒄𝒉𝒂𝒓𝒅𝒔𝒐𝒏 (@SamRichardsonAM) September 28, 2018
An aviation-dedicated Twitter account has posted a video allegedly showing the scene of the crash. The footage, filmed across the river from the purported site, is said to have been shot one hour after the incident.
The crash comes just a day after the same exact type of the fifth-generation jet flew the first combat mission. A Marine F-35B successfully completed a sortie in Afghanistan on Thursday, the Pentagon confirmed.
Designed by Lockheed Martin, the F-35 was supposed to be a modular, multi-purpose stealth fighter, easily adaptable to the needs of the Air Force, Navy and the Marines. In practice, the plane is beset by technical troubles and is over budget and behind schedule. The program's estimated lifetime cost has been put at over $1.5 trillion.
Like this story? Share it with a friend!
You can share this story on social media: