Congress resolution aims to force Trump into ending US involvement in Yemen War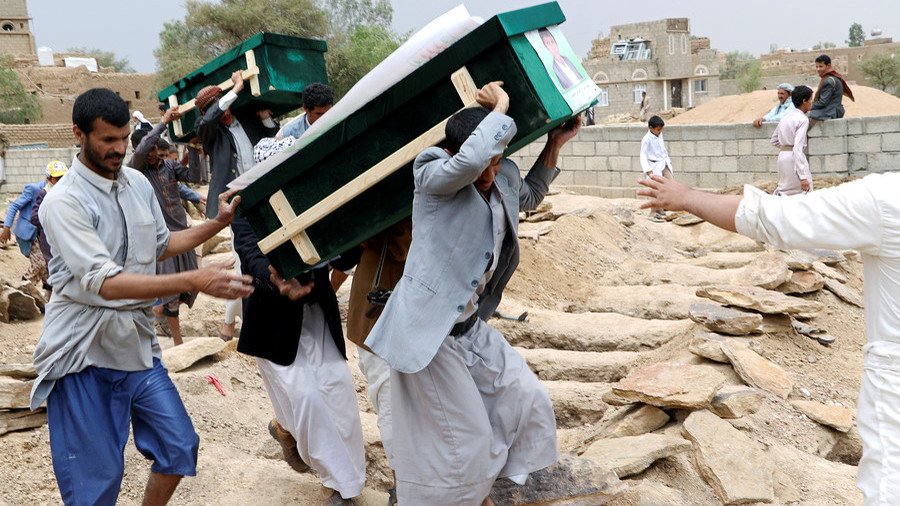 US involvement in the "world's worst humanitarian crisis" – the war in Yemen – could soon come to a halt as 23 members of Congress put forward a resolution to stop troops from assisting in "unauthorized" hostilities.
California Democrat Ro Khanna introduced the resolution on Wednesday, invoking the 1973 War Powers Act. The resolution directs US President Donald Trump to "to remove United States Armed Forces from hostilities in the Republic of Yemen that have not been authorized by Congress."
US forces have been providing logistical and intelligence support to the Saudis in their military intervention in Yemen since 2015. Assistance has included aerial refueling, permitting coalition aircraft more loitering time over Yemen, and permitting some coalition members to home base aircraft rather than relocate them to Saudi Arabia.
If voted through, the resolution will give Congress the authority to overrule the president and withdraw military aid if it decides a conflict is unauthorized. This, however, does not affect US troops fighting Al-Qaeda in Yemen.

The resolution's support base has signified a major shift in opposition to the war in Yemen within Congress. Previously, attempts to restrict support for the Saudi-led coalition were met with resistance by top Democrats – now, Wednesday's resolution has the support of big name Dems, such as minority whip Steny Hoyer, top Democrat on the House Armed Services committee Adam Smith, and leading Democrat on the House Foreign Relations Committee Eliot Engel. Khanna has described "the call for withdrawing U.S. involvement" in the war in Yemen as "louder."
Our coalition to end the war in Yemen has expanded & the call for withdrawing U.S. involvement is louder. I'm confident that my colleagues will hear from their constituents in support of our position against this unauthorized war contributing to Yemen's humanitarian catastrophe. https://t.co/vPab3uqASf

— Rep. Ro Khanna (@RepRoKhanna) September 26, 2018
Despite the anti-Yemen War movement within Congress, it is expected to be met with fierce opposition from the Trump administration. Trump's supporters have previously argued that the US support and training for the Saudi-led forces actually reduces the number of civilian deaths. A similar bipartisan resolution failed earlier this year, backed by Senators Bernie Sanders (I-Vermont), Mike Lee (R-Utah) and Chris Murphy (D-Connecticut) – but it was defeated narrowly by a vote of 55-44.
According to UN Secretary-General Antonio Guterres, "Yemen is the world's worst humanitarian crisis… more than 22 million people – three-quarters of the population – need humanitarian aid and protection."
Despite these harrowing figures, Trump's defense secretary, James Mattis, said in September that the US intended to continue backing the Saudi-led coalition as the Saudi and Emirati governments are making "every effort to reduce the risk of civilian casualties." The statement that seemingly ignores the August school bus massacre for example.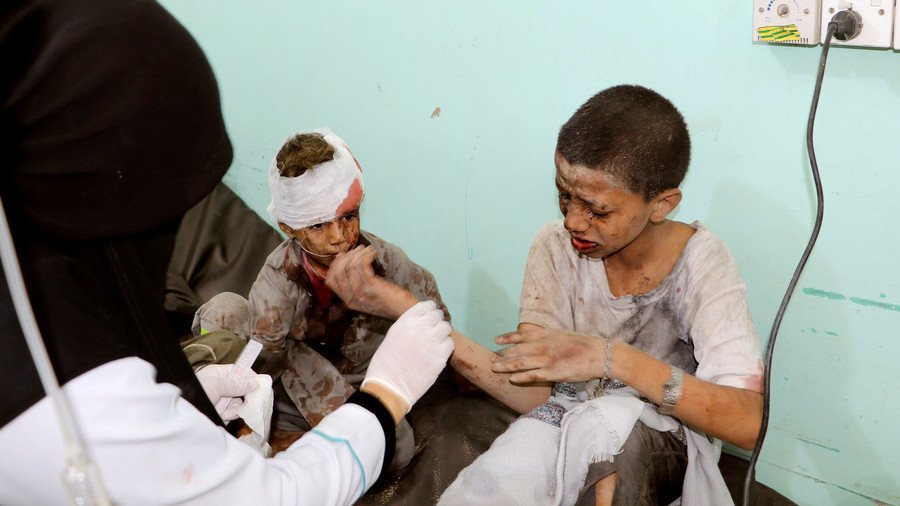 The school bus massacre that saw 50 killed and 77 injured, most of whom were children, was reportedly hit by a US-backed Saudi warplane. Shrapnel recovered from scene showed it was a US-based bomb maker that made the weapon that obliterated the bus.
Think your friends would be interested? Share this story!
You can share this story on social media: