'Low class': Facebook exec and WhatsApp co-founder in war of words over monetization efforts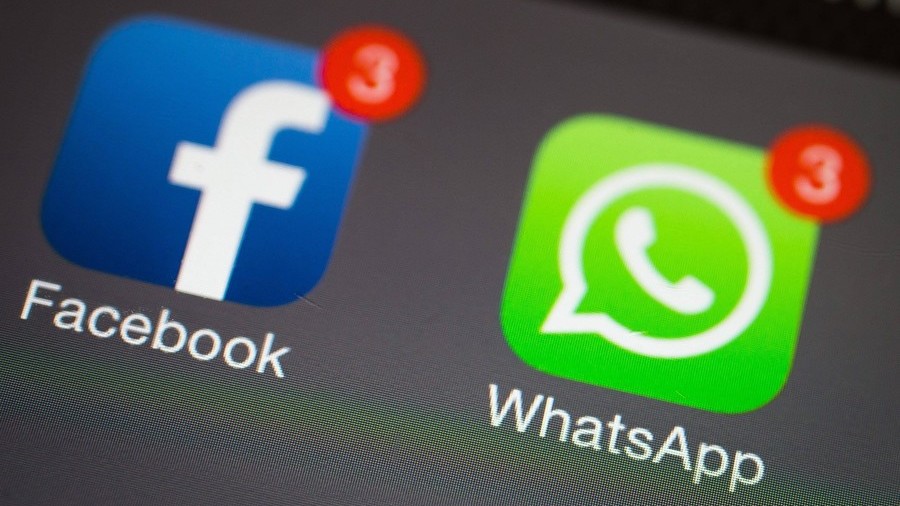 Facebook executive David Marcus has called WhatsApp co-founder Brian Acton a "whole new standard of low-class" after the entrepreneur criticised the social media giant and its efforts to monetize the popular messaging app.
In an impassioned blog post, which he prefaced with a disclaimer saying that "no one at Facebook" asked him to write it, Marcus hit back at Acton and accused him of slowing down the development of WhatsApp since its $19 billion acquisition by Facebook in 2014.
The insult came after Acton gave an interview to Forbes in which he admitted that he potentially forfeited his users privacy when he sold the app to Facebook.
"At the end of the day, I sold my company. I sold my users' privacy to a larger benefit. I made a choice and a compromise. I live with that every day. I am a sellout. I acknowledge that," Acton told Forbes.
Acton left Facebook suddenly in 2017, three years after the company had bought WhatsApp, after significant disagreements with Facebook CEO Mark Zuckerberg and COO Sheryl Sandberg. While Zuckerberg and Sandberg wanted to display targeted ads in WhatsApp and allow businesses to send direct messages to users, Action was determined to protect user privacy, since encrypted messaging and privacy has been a core feature of the app.
But Marcus didn't take kindly to Acton's Forbes interview and wrote that "attacking the people and company that made you a billionaire" was "a whole new standard of low-class".
Marcus said that rather than stifling the ideas of entrepreneurs like Acton, Facebook "empowers and retains founders and their teams" after it acquires companies. He said that Facebook agreed to accommodate Acton even when he "requested a completely different office layout" for his team on the Facebook campus, with larger desks and more personal space, as well as conference rooms which were to be made unavailable to Facebook employees nearby, even though the demands "irritated people" at the company.
When it came to the company's efforts to monetize the app, Acton "slow-played the execution and never truly went for it," Marcus wrote, adding that he had been "passive aggressive" in his behavior instead of asking questions and working hard to "demonstrate the value" of his approach.
Acton recalled an incident during which he confronted Zuckerberg about plans to implement ads on WhatsApp and claimed that Zuckerberg responded by saying "This is probably the last time you'll ever talk to me". He told Forbes that Facebook's approach was "if it made us a buck, we'd do it".
Forbes said that while WhatsApp does now plan to use ads in its Status feature from 2019, a spokesperson for the company said that messages between users will remain end-to-end encrypted and there are "no plans" to change that.
Earlier this year, Acton made his feelings about Facebook publicly known after the Cambridge Analytica scandal, which revealed that an online quiz had been used harvest private data from tens of millions of users. Action tweeted with the hashtag #deletefacebook leaving no question that his departure from the social media company had likely been acrimonious.
The decision to leave Facebook cost Acton $850 million because if he had waited one more year, he could have claimed his final stock grants, but the WhatsApp co-founder said he felt it was "better to get out" of their way. An attempt by Facebook to have him sign a non-disclosure agreement also gave him "cold feet in terms of trying to settle," he said.
Acton is not the only entrepreneur to leave Facebook over disagreements with top management. Days before his Forbes interview, Instagram co-founders Kevin Systrom and Mike Krieger said they were resigning from the company to "explore our curiosity and creativity again" — but reports suggested that disagreements with Zuckerberg had been the catalyst for the decision.