Instagram co-founders resign after alleged row with Zuckerberg in latest blow to Facebook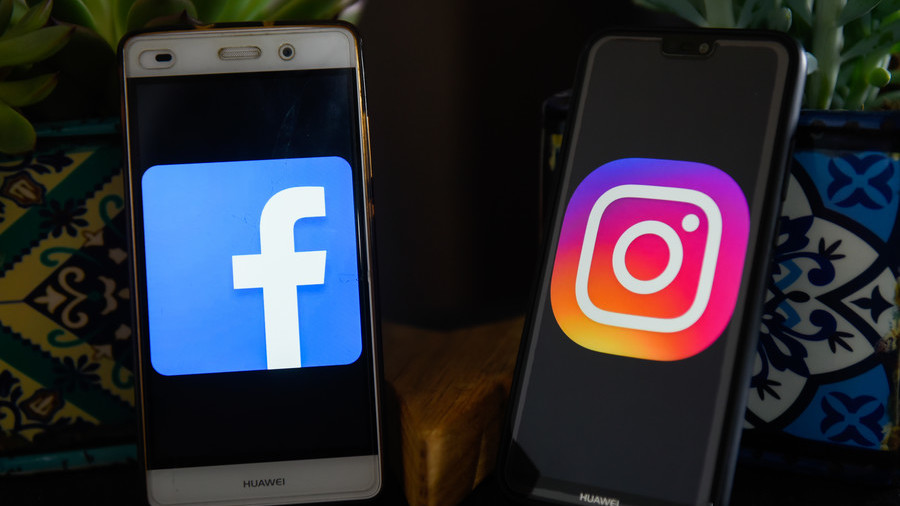 Instagram's co-founders, Kevin Systrom and Mike Krieger, have resigned. A report claims the pair left over disagreements with Facebook CEO Mark Zuckerberg. Similar reports followed the resignations of WhatsApp's founders.
In a statement released late on Monday, Systrom said that he and Krieger were "ready for [their] next chapter," and hinted that they would create something new. The photo-sharing company has grown from "13 people to over a thousand with offices around the world," he noted, adding that the network had gathered "a community of over one billion."
The reason behind Systrom's and Krieger's departure is unclear. Bloomberg cited unnamed sources who claimed that the founders of Instagram were "frustrated with an uptick in day-to-day involvement" by Facebook's chief Mark Zuckerberg." The Facebook boss has become more reliant on the photo-sharing company in planning for Facebook's future, according to the report.
In the meantime, reacting to the men's resignation, Zuckerberg praised both men as "extraordinary product leaders"."I wish them all the best and I'm looking forward to seeing what they build next," he said.
The resignations come at a time when Facebook, which has 2 billion monthly users, lost several top executives at its biggest acquired platforms.
READ MORE: 'Patience reached limit': EU warns Facebook to comply with consumer rules by end of 2018
WhatsApp co-founders Brian Acton and Jan Koum resigned in 2017 and 2018 respectively, with Acton later calling on people to delete Facebook. Both reportedly stepped down over disagreements with Zuckerberg.
Systrom and Krieger created the photo-based social network in 2010, Facebook bought it only two years later for a hefty sum of $1 billion.
While Facebook has been repeatedly slammed for not providing its users with enough information on how it stores and uses their personal data, Instagram has been relatively untouched by criticism. Facebook's stock has taken a dramatic plunge in the wake of the scandal with Cambridge Analytica, which used an online quiz to harvest and collate Facebook users' information online.
Back in August, Zuckerberg admitted his company didn't do enough to prevent the social media platform "from being used for harm"."We didn't take a broad enough view of our responsibility, and that was a big mistake. It was my mistake," he said at the time.
Earlier in September, the EU called Facebook to explain what it does with its users' personal data and how it shares their information with third parties. EU Justice and Consumer Commissioner Vera Jourova warned the giant to comply with consumer rules by December 2018.
The recent decision by Facebook to team up with two US government-funded think tanks – the International Republican Institute (IRI) and the National Democratic Institute (NDI) – has also raised eyebrows. Mark Weisbrot, a co-director at the Center for Economic and Policy Research, called Facebook's decision "Orwellian" and said that they "specialize in overseas propaganda."
Think your friends would be interested? Share this story!
You can share this story on social media: