World leaders laugh as Trump boasts of accomplishments during UN speech (VIDEO)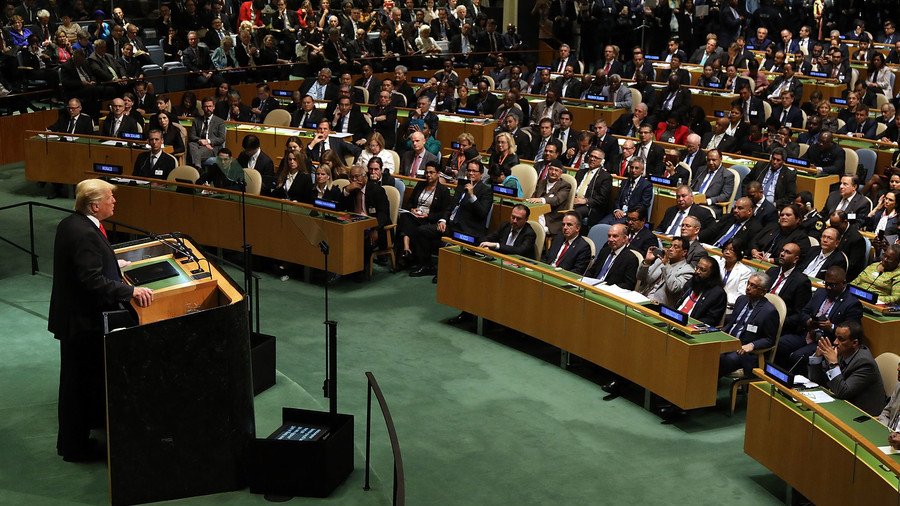 US President Donald Trump prompted unexpected laughs from world leaders when he told the United Nations General Assembly that the American economy is "booming like never before".
READ MORE: What Donald Trump had to say at the UN General Assembly
Trump said that he had accomplished more in two years than any administration ever had, but was surprised when the boast was met with laughter from other leaders in the room.
"I didn't expect that reaction, but that's OK," he said in response.
Trump went on to say that the US is now "stronger, safer and richer" than when he took office in January 2017 and said that his administration is "standing up for America" and "standing up for the world".
We need a President who isn't a laughing stock to the entire World. We need a truly great leader, a genius at strategy and winning. Respect!

— Donald J. Trump (@realDonaldTrump) August 9, 2014
It's not fully clear whether Trump's statement or his reaction to an alleged cry from the audience in response to his words sent the leaders into laughter.
Later in his speech, Trump elicited more laughter from the audience after he warned that Germany could become "totally dependent on Russian energy" if it does not "immediately change course".
The camera quickly shifted to show the German delegation laughing at the suggestion.
If you like this story, share it with a friend!
You can share this story on social media: