LA fur ban: Fashion mecca 'no longer complicit in inhumane & vile trade'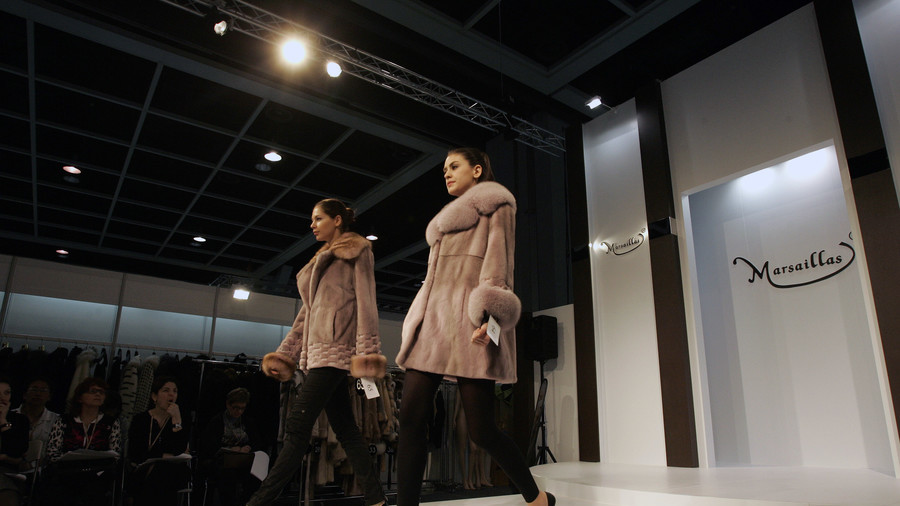 Fashion capital Los Angeles is on track to become the largest US city to outlaw the sale and manufacture of fur products after its city council unanimously voted for the seismic ban.
The city followed in the footsteps of San Francisco on Tuesday, when council members voted to direct the LA City attorney to formulate a policy rendering the sales of fur clothing and accessories illegal.
The city attorney will report back to the council on several issues including potential ways the ban conflicts with federal and state laws. It's expected a draft will be returned to the council within a month for final approval by members and to be signed by Mayor Eric Garcetti. The ban will take effect two years from the day it's signed into law.
Councilmember Bob Blumenfield, who introduced the motion, said LA is taking a stand and "will no longer be complicit in the inhumane and vile fur trade that's been going on for years."
Los Angeles is now one of several cities in California banning the sale of fur.
READ MORE: US-China trade war could last 20 years, warns Jack Ma
Animal rights activists, who say the multibillion-dollar global fur industry is rife with cruelty, are hoping this stance from a city which symbolises glitz and glamour will have a ripple effect and encourage other cities to follow suit.
"Los Angeles is one of the fashion capitals of the world, and if we can do it here, we can do it anywhere," Councilman Paul Koretz, a sponsor of the measure, said. "We hope that New York City and Chicago and Miami are all watching."
The measure has been welcomed by animal rights activists across the globe, with PETA saying in a statement that the ban will "spare countless animals the horror of being beaten, electrocuted & skinned alive."
Meanwhile, the Fur Information Council of America claims the global fur trade is valued at more than $40 billion.
"If consumers weren't buying it, fashion houses wouldn't be designing it, and manufacturers wouldn't be making it," Keith Kaplan, executive director of the trade group told Reuters. Kaplan argued the ban will have an impact locally on jobs and tax revenues.
Like this story? Share it with a friend!