Tesla faces Justice Department probe over 'funding secured' tweets by CEO Elon Musk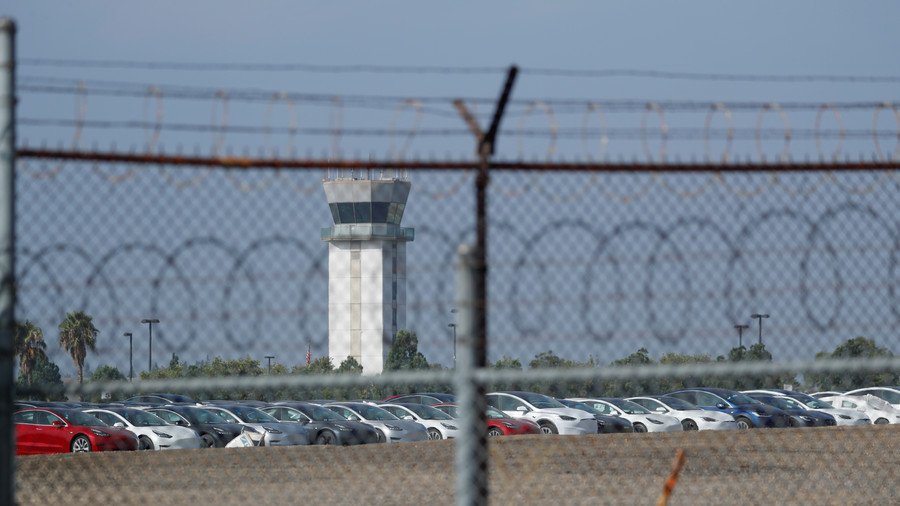 Elon Musk has landed his electric car company in hot water, with the US Justice Department placing Tesla under investigation over statements made by the CEO on Twitter, according to news reports.
The DOJ probe was launched after Musk boasted on Twitter that he had "funding secured" for taking Tesla private last month, Bloomberg News reported, citing two anonymous sources.
The criminal probe is in addition to the civil investigation launched by the Securities and Exchange Commission (SEC) in the wake of Musk's tweets. Tesla's stock price rose after Musk's comments, but has since dropped again.
The US attorney's office has declined to comment. Responding to the report, Tesla issued a statement saying that the company received a "voluntary request for documents from the DOJ and has been cooperative in responding to it."

"We have not received a subpoena, a request for testimony, or any other formal process. We respect the DOJ's desire to get information about this and believe that the matter should be quickly resolved as they review the information they have received," the company said.
This is not the first time that Musk's mouth has generated grief for the tech entrepreneur. The Tesla CEO is being sued for libel and slander by a British rescue diver who he'd called "pedo guy" on Twitter, following the rescue of a group of young Thai soccer players from a cave in July.
Think your friends would be interested? Share this story!
You can share this story on social media: