Sunspot Observatory to reopen with lame excuse for FBI evac, alien truthers unconvinced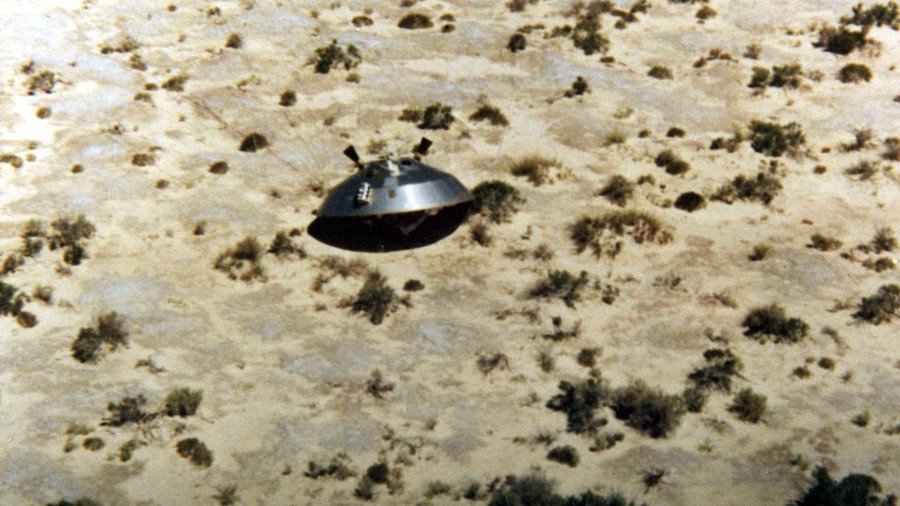 After weeks of wild online speculation about aliens, extra-dimensional portals, and FBI cover-ups, the Sunspot Solar Observatory will finally reopen on Monday, but netizens are dissatisfied with the official explanation.
"AURA has been cooperating with an ongoing law enforcement investigation of criminal activity that occurred at Sacramento Peak," the Association of Universities for Research in Astronomy (AURA) wrote in an online statement on Sunday.
"During this time, we became concerned that a suspect in the investigation potentially posed a threat to the safety of local staff and residents. For this reason, AURA temporarily vacated the facility and ceased science activities at this location." It should be noted that AURA declined to mention whether the suspect was of extraterrestrial origin.
READ MORE: X-Files DVD & empty houses: VIDEOs from 'Ghost town' Solar Observatory in New Mexico
Given the observatory's remote location in the mountainous Lincoln National Forest in New Mexico, this explanation may have been at least somewhat plausible, were it not for the bizarre way in which the FBI handled the September 6 evacuation of the observatory and nearby residents.
Did "authorities" NOT think leaving site entirely vacant & not secure for 10 days, causing those around the world 2 focus on NSO, would not in and of itself "alert the suspect and impede the law enforcement investigation" ? Y was local Sheriff not brought in? #SunspotObservatory

— Valerie Pippi (@Roamer4Truth) September 16, 2018
#SunspotObservatory What kind of security issue requires the FBI to show up and evacuate the area, but then leave the security of said area to two renta-a-cops (no offense).

— T (@Red_Pill_Blues) September 16, 2018
Even the local Sheriff, who was kept in the dark about the investigation throughout, was skeptical.
"But for the FBI to get involved that quick and be so secretive about it, there was a lot of stuff going on up there," Otero County Sheriff Benny House said, as quoted by Alamogordo News. "There was a Blackhawk helicopter, a bunch of people around antennas, and work crews on towers but nobody would tell us anything."
Sunspot Solar Observatory is one of the largest active solar telescopes in the world and is conspicuously located near the White Sands Missile Range. While the Sunspot facility itself is low security, its proximity to a US military weapons testing site and Holloman Air Force Base could make it a prime target for international (or interplanetary) espionage.
When it comes to the #SunspotObservatory bullied closure scandal, let's see, what will the govs cover story be? Let's guess together: swamp gas? Chinese spies? Russian spies? Just a private FBI employee educational outing? Jupiter? Terrorists from Venus? Weather balloons…;0) pic.twitter.com/a43yyRYHWS

— Marian Rudnyk™© (@MarianRudnyk) September 16, 2018
READ MORE: FBI and Blackhawk choppers: National Solar Observatory shuts over mysterious 'security issue'
Naturally, speculation throughout the entire episode was rife, but reached fever pitch upon the sudden announcement of the Observatory's reopening, coupled with the rather damp squib explanation:
On the other hand, one more theory could be creative PR on the part of the Observatory. "With the excitement this closure has generated, we hope you will come and visit us as we reopen, and see for yourself the services we provide for science and public outreach in heliophysics,"Sunspot Observatory's website states. The facility has reportedly even hired private security to handle the expected increase in tourist activity at the site in the wake of the bizarre episode.
Think your friends would be interested? Share this story!
You can share this story on social media: