FBI and Blackhawk choppers: National Solar Observatory shuts over mysterious 'security issue'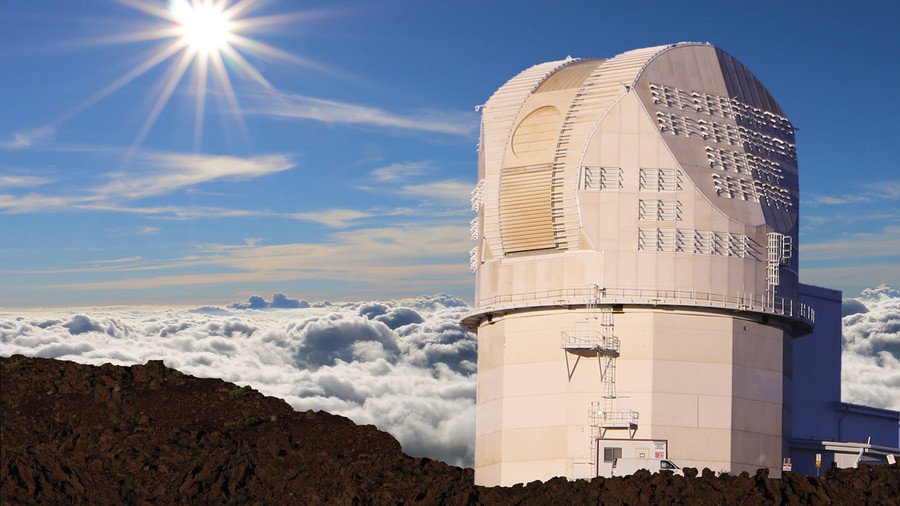 The mysterious and sudden closure of the National Solar Observatory in New Mexico is sending alien hunters into a frenzy as the facility remains shut without explanation.
The research institute in Sunspot was evacuated last Thursday along with a nearby United States Postal Service office for unexplained 'security reasons.'

A spokesperson for the Association of Universities for Research in Astronomy (AURA) which manages the observatory said the evacuation was a precautionary measure due to a security issue. "It was our decision to evacuate the facility," spokeswoman Shari Lifson added.

A statement made by the Otero County Sheriff, Benny House, to Alamogordo Daily News in the aftermath of the announcement has contributed to intense speculation around the incident, however. House said that they were asked to standby but given no further information.
"The FBI is refusing to tell us what's going on. We've got people up there (at Sunspot) that requested us to standby while they evacuate it. Nobody would really elaborate on any of the circumstances as to why. The FBI were up there. What their purpose was nobody will say."
The sheriff also claimed there was a Blackhawk helicopter at the site and work crews on towers and around antennas.
The mysterious circumstances of the building's closure has fueled a frenzy of speculation online as social media users wonder if aliens could be behind the 'cloak-and-dagger' operation.
It's unclear when the observatory and the post office will reopen. Postal workers have been temporarily transferred to the post office in Cloudcroft, a USPS official told ABC7.
The FBI has not responded to requests for comment on the matter, according to local media. However according to ABC7, the federal agency told Sheriff House that the evacuation order could remain in place for several days.
Sunspot is located in the Sacramento Mountains in Otero County about 15 miles south of the village Cloudcroft. There is currently a working telescope at the observatory, where New Mexico State University also conducts research.
READ MORE: Alien, military experiment, or simple reflection? Strange object spotted over NC
You can share this story on social media: