'Kiss your newfound wealth goodbye!' – Trump warns of economic troubles if Dems win midterms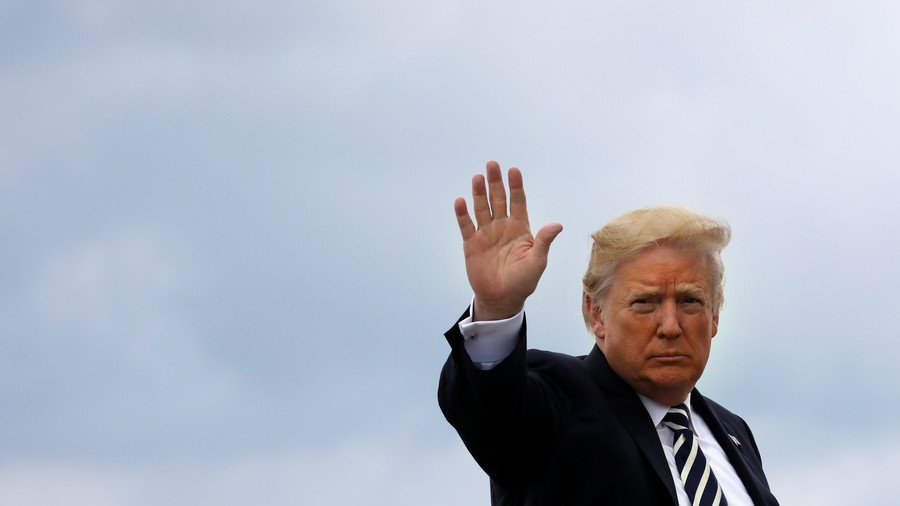 President Donald Trump has tweeted that people's "newfound wealth" would be lost if they vote for Democrats in the midterm elections. His statement has made many wonder where that wealth may be.
With the US Senate and House elections inching closer, the president has ramped up his efforts to win swing voters as he bragged about the nation's economic success under the Republican leadership.
"Best economic numbers in decades. If the Democrats take control, kiss your newfound wealth goodbye!" Trump tweeted on Sunday evening.
Apart from the traditional online ridicule from Trump's detractors, the tweet prompted much reaction from people who wondered where this "wealth" could be found.
Twitter has been swamped with memes of people looking for the promised El Dorado and not finding it at hand.
Trump has frequently boasted that the US economy is booming under his administration, a claim that has been picked apart by the Democrats. They argue that the GOP leader has exaggerated the numbers and takes undue credit for the Obama administration's achievements.
Last week, Trump economic adviser was forced to correct his boss after he tweeted that the GDP rate was higher than the unemployment rate "for the first time in over 100 years!"
Chairman of the Council of Economic Advisers (CEA) Kevin Hassett later clarified that, while a remarkable achievement in itself, the GDP rate had exceeded the unemployment rate for the first time in 10 years rather than a century.
Democrats argue, however, that even when the numbers are real, the credit for the economic recovery is misplaced. They claim it was the previous administration that paved the way for the present success, leaving Trump with a low unemployment rate and stable job growth.
Drumming up support for the Democrats ahead of the elections, former US president Barack Obama said that his successor has been reaping the harvest of his administration's hard work.
"When you hear how great the economy's doing right now, let's just remember when this recovery started," Obama said in a speech at the University of Illinois on September 7.
"I mean, I'm glad it's continued, but… suddenly Republicans are saying it's a miracle," he added.
Trump remained unperturbed, however, hitting back and saying that "it was the weakest recovery in the history of our country since… the Great Depression."
He then doubled down in a tweet, calling the economy "perhaps the best in our country's history."
Like this story? Share it with a friend!
You can share this story on social media: