Trump: 'If I got impeached, the market would crash & everybody would be very poor'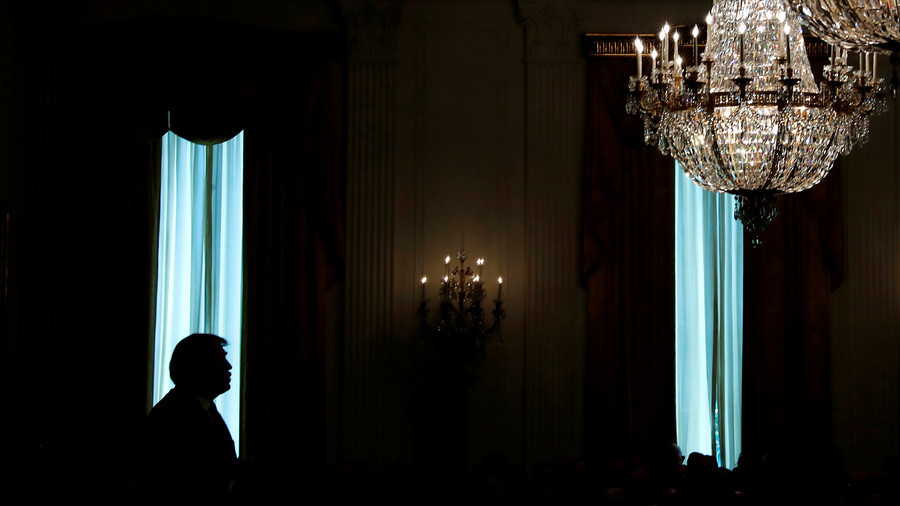 US President Donald Trump has predicted a stock market crash if the newly-elected Congress decides to remove him from office. "I don't know how you can impeach somebody who's done a great job," the US leader added.
"If I ever got impeached, I think the market would crash. I think everybody would be very poor," the president said in an interview with Fox News.
The president highlighted record low unemployment numbers, stressing that if his opponent Hillary Clinton were elected back in 2016 the US would not be in the position it is in today.
Trump credits the country's success to the GOP tax-cut plan, as well as to fairer trade agreements and curbing government regulation.
"I freed up, I got rid of regulations, the tax cut was a tremendous thing," Trump said. "But even before the tax cut, right from the first day, I got rid of regulations. I approved the pipelines, 48,000 jobs. But I did a lot of things."
"Had Hillary and the Democrats gotten in, had she been president, you would have had negative growth. We picked up $10 trillion in worth," he added. President Trump also brought up China, stressing that a Clinton-led government couldn't have reach a fair agreement with Beijing.
"China by the way is going down $15 trillion," he said. "When I came in, China was a dominant force, now they like me very much, I get along great with President Xi, but, I said, we can no longer give you $500 billion a year in bad trade deals, and you see what's happened over the last 90 days."
For more stories on economy & finance visit RT's business section