Texas Education Board votes to cut Hillary Clinton's name from student curriculum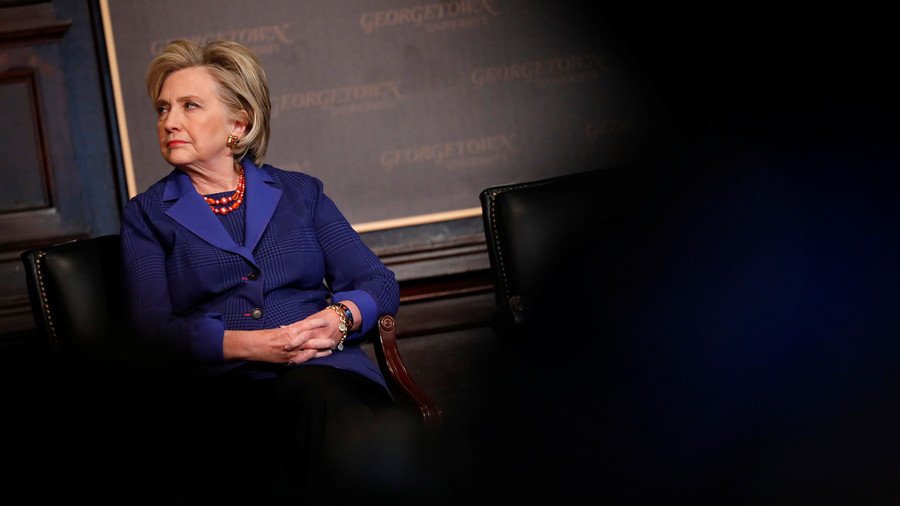 Students in Texas will not be obliged to learn about Hillary Clinton in their history class, but will discuss the impact of Moses on the nation's founding documents, following a vote by the State Board of Education.
The move, which is so far preliminary, is an effort to streamline the curriculum, according to the Dallas Morning News. Teachers told the outlet that students have too many figures to learn about, turning their studies into a mere memory exercise. So, a volunteer group of teachers has been appointed by the board to grade the significance of various people. Clinton scored five on the 20-point scale.
The former Democratic Party candidate – the first woman to run for president – was not the only historic figure to be earmarked for erasure from the state curriculum in the traditionally Republican state.
Helen Keller, the first blind and deaf person to become a college graduate, may also be removed from the mandatory list of historic figures taught at Texas schools if the proposal is approved at a final vote in November after a designated period of public response expires.
The move has been touted by the board as a time-saving measure. The removal of Clinton is estimated to save teachers some 30 minutes, while Keller's exit from the curriculum will allow them to save another 40 minutes.
The amendments to the statewide curriculum are bound to affect some 5.4 million public school students, if adopted.
The board voted to keep the reference to Judeo-Christian values and their impact on the shaping of US history and political discourse. The prophet Moses will be also reinserted into the program, while philosopher Thomas Hobbes will be eliminated. The curriculum will also require students to explain how the "Arab rejection of the state of Israel has led to ongoing conflict" in the Middle East.
The proposal has immediately stirred controversy, with Clinton supporters, including celebrity backers like actresses Barbara Streisand and Debra Messing, taking to Twitter to voice their righteous protest and indignation.
The GOP Board of Education in Texas has decided to try and erase former Senator and Secretary of State Hillary Clinton from the history books? What are they afraid of, an accomplished woman?https://t.co/C3UjydMxDx

— Barbra Streisand (@BarbraStreisand) September 15, 2018
However, contrary to the claims of multiple Clinton defenders, her absence from the education-board approved list does not prevent teachers from mentioning Clinton's political work in other contexts rather than specifically focusing on her role as the first woman to win the nomination.
If you like this story, share it with a friend!
You can share this story on social media: