Did the FBI & DOJ participate in a politically-motivated 'leak strategy' aimed at Trump? (VIDEO)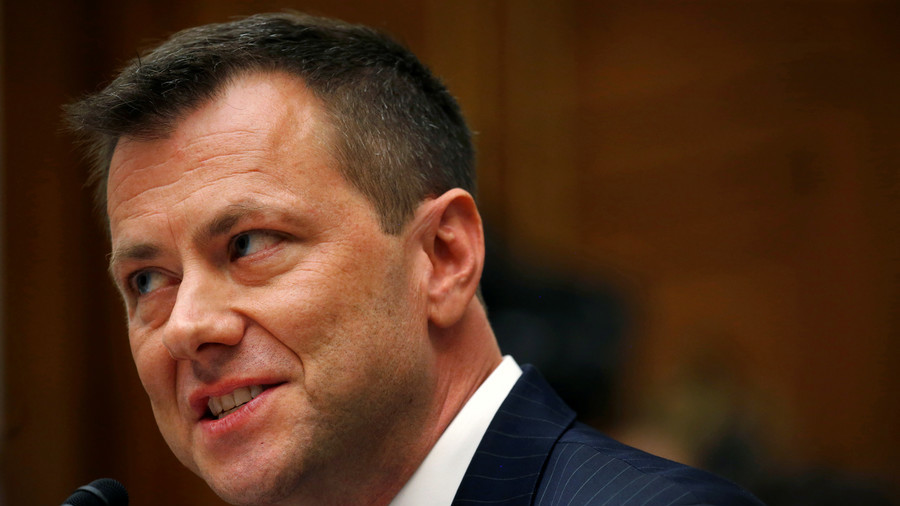 A congressman has claimed that newly obtained communications show that fired FBI agent Peter Strzok leaked information to the press that was later used to justify surveillance on Trump officials.
Congressman Mark Meadows (R-NC) said that previously-unexamined text messages between Strzok and his lover, DOJ lawyer Lisa Page, show that the former FBI agent had a clear political motivation when he leaked to the press.
READ MORE: FBI fires Peter Strzok whose texts revealed anti-Trump bias amid Bureau's major probes
In a letter to Deputy Attorney General Rod Rosenstein, Meadows alleged that the new text messages – including one in which Strzok presses Page about developing a "media leak strategy with DOJ" – reveal a "systemic culture of media leaking by high-ranking officials."
Democrats have disputed Meadows' claims, saying that the GOP lawmaker took the messages out of context.
Meadows claimed in August that the House Oversight Committee had received new information suggesting that the FBI and Department of Justice had leaked info to the press, and then used those same press stories as a separate source to justify surveillance of a top Trump aide, Carter Page.
RT's Caleb Maupin took a closer look at Washington's culture of eager anonymous leaking.
You can share this story on social media: