NRA depicts Thomas the Tank Engine characters as KKK members (PHOTO)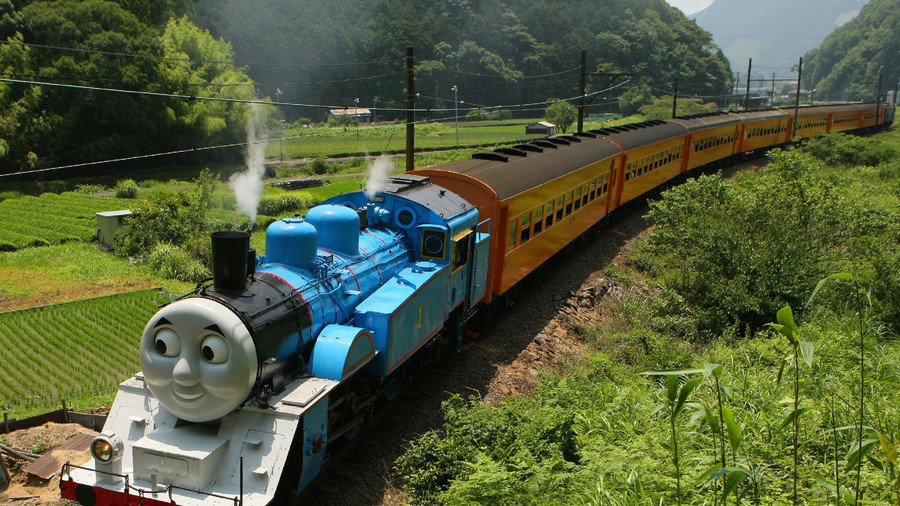 Never ones to shy away from controversy, the National Rifle Association (NRA) has gone on the offensive over a diversity initiative involving kids' show Thomas the Tank Engine, by adding KKK hoods to the show's characters.
"They've decided that the next stop is Virtue Town," Loesch, a political commentator and spokesperson for the NRA, said on her show "Relentless" which airs on NRATV.
Above a chyron reads "SJW's (Social Justice Warriors) now ruining Childhood." Loesch decried the shoehorning of politically correct female and ethnic minority characters into a children's tv show about "really weird anthropomorphic trains" who answer to "an authoritarian maniac named Sir Topham Hat."
"How do you bring ethnic diversity to a show that literally has no ethnicities? Because they're trains, they don't even have skin pigmentation!" Loesch went on, arguing that the show is race neutral as the train characters have grey faces.
She then mocked the producers' attempts to add ethnicity to the Kenyan train, Nia, by simply painting 'African patterns' along the side. Suddenly an image of Thomas and his friends in Ku Klux Klan hoods on burning train tracks flashes on screen.
This is the NRA's totally reasonable, super clever, and not a little bit racist response to a Nigerian train character being introduced. Because... that character existing means...Thomas was in the KKK before? Or something? Ok, I give up. This is disturbing as hell. pic.twitter.com/E7Yb9GSOVk

— Mike (@MaskedBrute) September 12, 2018
"Oh, I see, it was because of the white hoods and the burning train tracks… OK, fine, fair point, I get it," Loesch states sardonically. "Thomas the Tank Engine has been a blight on race relations for far too long. Clearly this is overdue, right?"
"I hate everything. I hate this space rock sometimes," Loesch concluded, appearing defeated.
The Thomas the Tank Engine cartoon is based on the character created by the Rev. W. Awdry over 70 years ago. Awdry published a series of Thomas the Tank Engine books in 1945 and later, in 1984, the first animated version of the books was created, narrated by Beatle Ringo Starr. It would later air on PBS in 1989.
READ MORE: NRA says it may no longer exist as non-profit due to Cuomo's onslaught, Twitter erupts
"We are not associated with images that promote hate and denounce any images of our brands that are being used to convey a message not in line with the values of the company," Mattel said in a statement as cited by the New York Times.
The show airs on Nick Jr. and will premiere the new characters in its upcoming 22nd season in which Thomas will leave his fictional home of Sodor and travel the world to countries such as India, China and Australia where he will meet local trains, include female characters.
Like this story? Share it with a friend!