Bodycam shows Ohio cop telling 11yo shoplifter 'that's why black community has no grocery stores'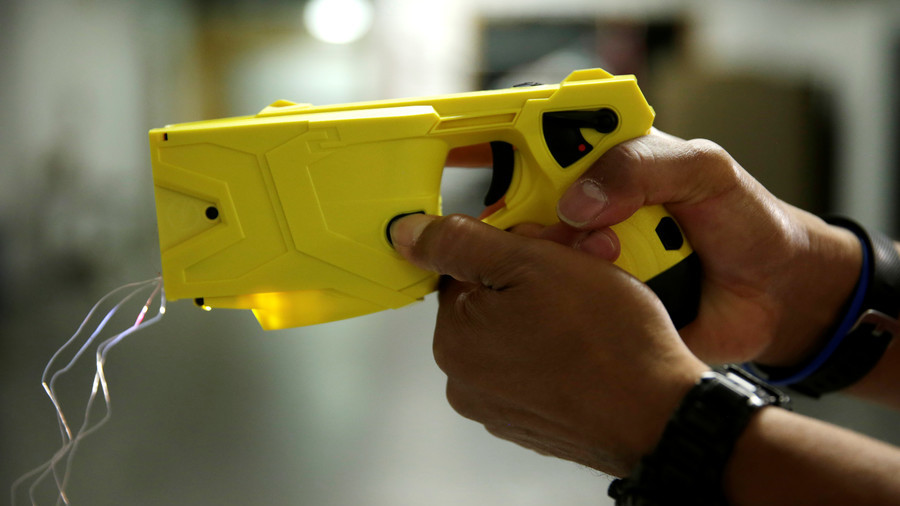 Police in Cincinnati, Ohio, have released bodycam footage that shows an officer arrest an 11-year-old shoplifter after tasering her, and telling the girl "this is why there aren't any grocery stores in the black community."
The incident happened last month when officer Kevin Brown was working a security detail at a Kroger's grocery store in Cincinnati. Brown witnessed three young black girls shoplifting and asked them to stop as they left the store.
When the girls refused, Brown fired his taser at one of the girls, then handcuffed her and led her to the back of the store, according to a police review. Only then did Brown turn on his bodycam.
"The use of force review of the incident found that Brown violated several department rules including using a TASER without giving a verbal warning he was about to do so, using a TASER when not reasonably necessary and expressing prejudice concerning race." #Cincinnati#policehttps://t.co/tar3uZHktV

— Michelle Franzen (@MichelleFranzen) September 6, 2018
"The last thing I want to do is tase you like that," Brown lectures the girl in the video. "That hurt my heart to do that to you. Then I got to listen to all these idiots out here in the parking lot tell me how I was wrong for tasing you. You broke the law, and you fled."
The young girl was found to have stolen just over $50 worth of goods, including candy, beef jerky, and baby clothes. She told Brown that the baby clothes were for a friend, who had a little brother.
Brown sighs on hearing this and continues: "You know what sweetheart, this is why there aren't any grocery stores in the black community, because of all of this going on."
Paramedics removed the taser barbs from the girl, who was later taken to the a nearby hospital for evaluation and released. The police review found that Officer Brown tased the girl without giving appropriate warning, showed racial prejudice, and knew she "did not appear to be a threat to himself or others."
He has been placed on restricted duty, and will now face a disciplinary hearing. The girl was charged with theft and appeared before Hamilton County Juvenile Court several days later, but prosecutors dismissed her case.
Speaking after the incident, the girl's mother said that she wants police to change their tasing policy.
"I just wish that he would have thought of a different way of going about it other than tasing her," she told WKRC-TV. "If you can't restrain these little kids, you need to find a different job."
Think your friends would be interested? Share this story!