Tokyo admits 1st death from Fukushima radiation exposure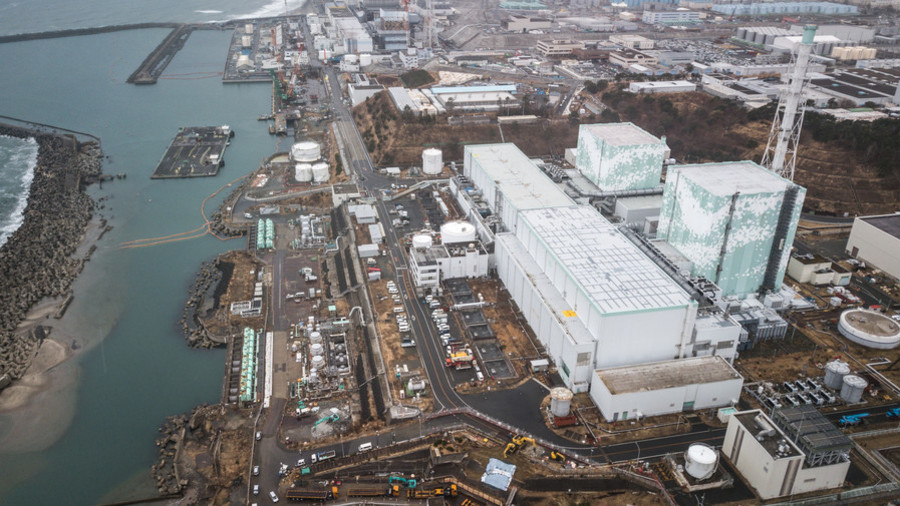 The Japanese authorities have acknowledged for the first time that a man died from cancer resulting from acute radiation poisoning at the Fukushima nuclear plant that went into meltdown following an earthquake back in 2011.
A Japanese man in his 50s, who previously worked at the crippled Fukushima power plant, has recently died of a lung cancer. Japan's Health, Labour and Welfare Ministry then acknowledged that his death was in fact triggered by a radiation poisoning and recognized his family as eligible for compensation in the first such case since the disaster.
According to the ministry, the diseased worked mainly at the Fukushima plant, which was hit by an earthquake and tsunami in 2011 as well as at some other nuclear power station for more than 28 years until 2015. Notably, he was in charge of measuring radiation levels at the plant and its premises immediately after the incident, the Japanese media report.
It is said he was exposed to a total radiation dose of some 195 millisieverts – a dose that is about 4 times higher than the one that leads to a serious risk of developing cancer.
So far, the ministry also admitted that a total of four Fukushima plant workers developed various types of cancer, including leukemia and thyroid cancer, triggered by radiation poisoning. However, this was the first case involving death.
On the afternoon of March 11, 2011, a magnitude 9 earthquake struck northeastern Japan, unleashing a deadly tsunami. The disaster caused meltdown of three out of six nuclear reactors at the Fukushima plant. More than 160,000 people were forced from their homes after the catastrophe.
Japan saw rising death rates among the evacuees but the issue was attributed to the chaos of evacuations and mental traumas. Meanwhile, decontamination works at the crippled plant continue as the power station operator, the Tokyo Electric Power Company (TEPCO) says that it might take as long as four decades to fully decommission the site.
READ MORE: 2 Japanese nuclear plants hold simultaneous tsunami & multiple meltdown drills
In mid-August, the UN raised alarm over what it called "exploitation" of the homeless and migrant workers during the Fukushima clean-up works. The Radiation Worker Central Registration Centre of Japan showed that up to 76,951 decontamination workers were hired between 2011 and 2016. The UN said, citing some "detailed reports", that people were granted decontamination contracts without relevant work experience. About 5,000 people on average continue to work at the Fukushima plant per day, according to the Japanese NHK broadcaster.
Think your friends would be interested? Share this story!
You can share this story on social media: