'Curating our reality': Investigative journalist Abby Martin takes aim at US media hegemony to RT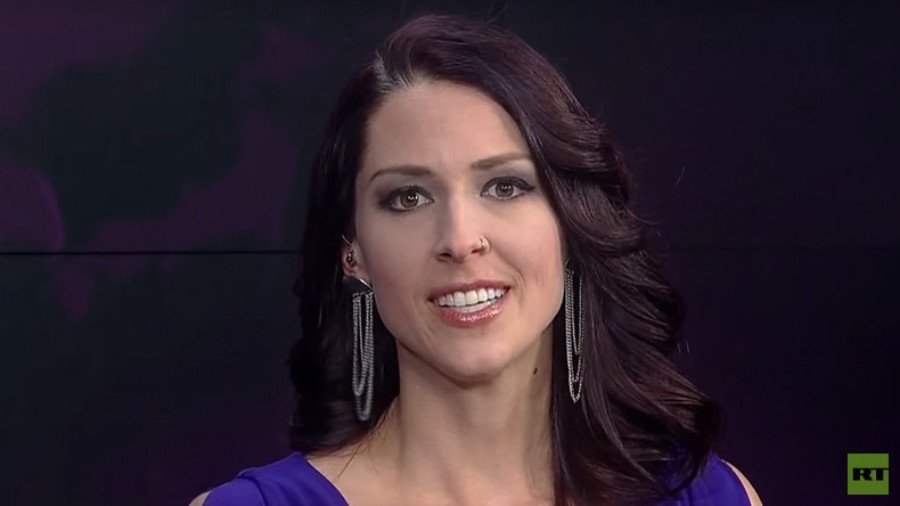 A journalist whose documentary series was shut-down by financial difficulties due to US sanctions on Venezuela, has told RT that the US along with tech giants "are curating our reality" when it comes to independent media.
Abby Martin, who until last month hosted The Empire Files on Latin American TV network teleSUR, told Mike Papantonio's America Lawyer program that recent Trump administration sanctions had "completely ceased TeleSur's ability to function."
"The latest round of sanctions," argued Martin, has resulted in all contract journalists at the company "unable to receive funds all around the world," while the ability to send and receive funds through Caracas "have also been completely halted."
"There's a reason why people like you, people like me work for outlets like RT, like TeleSur," Martin told Papantonio.
"There's very little places, virtually no places obviously in the corporate media apparatus that you can tell the truth to challenge corporate tyranny and this US imperialist narrative of constant regime change all around the world."
Accusing tech giants like Facebook and Google of "working hand in glove" with the US government and conservative think tanks, Martin said the attack on alternative media outlets that challenge the "corporate media hegemony" of the US was an attempt at "literally curating our reality and trying to paint anything that challenges this establishment narrative as conspiracy theories, as disinformation, as Russian trolls."
"It's a very dangerous and slippery slope that we're on and I just think it's time that we take a step back and actually fund the journalists that we want to see and want to support," she concluded.
READ MORE: Say goodbye to cheap oil… for now
Since taking office, the Trump administration ramped up sanctions against Venezuela, imposing travel restrictions in September 2017. Since Venezuela's elections in May, Washington has expanded to bar US firms or citizens from buying debt or accounts receivable from the Venezuelan government, including its state oil firm.
In July, it added President Maduro to the growing list of high-ranking Venezuelan officials targeted by sanctions which freeze any of Maduro's assets under US jurisdiction.
Hyperinflation as a result of the economic sanctions has hit the country's poor the hardest. Shortages have seen prices of everyday items skyrocket, with bundles of notes needed to buy the most basic of necessities.
Subscribe to RT newsletter to get stories the mainstream media won't tell you.
You can share this story on social media: