Child killed in Florida as storm Gordon makes landfall west of Alabama-Mississippi border (VIDEOS)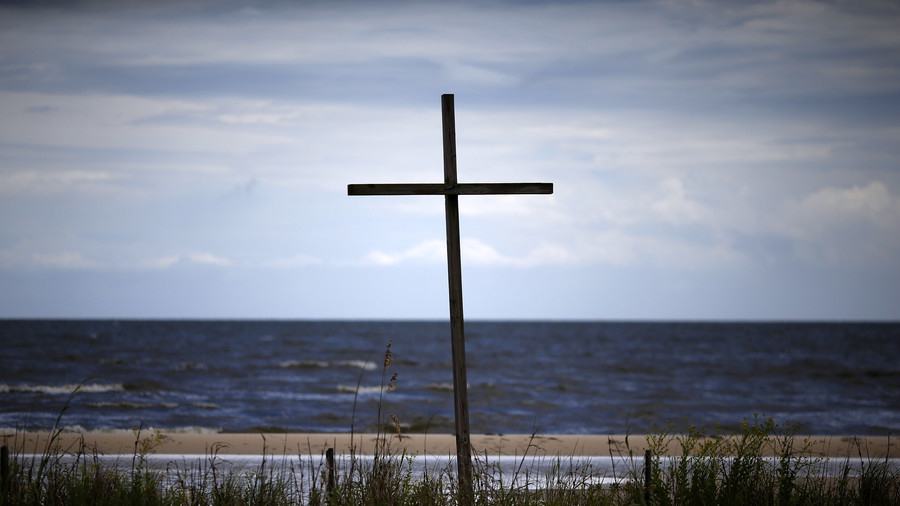 A child killed by a falling tree in Florida has become the first fatality attributed to Tropical Storm Gordon, which is now pounding the US Gulf Coast west of the Alabama-Mississippi border.
As a hurricane warning was in effect for much of the Gulf Coast, a tree landed on a mobile home in West Pensacola, Florida, killing a child inside, a spokeswoman for the Escambia County Sheriff's Office said, on Tuesday night.
Meanwhile, the National Hurricane Center (NHC) issued a hurricane warning for "south of the Pearl River to the Alabama-Florida border," while enacting a tropical storm warning for "Alabama-Florida border to Okaloosa-Walton county line."
The NHC advisory warned that winds of up to 70mph can be witnessed as Gordon makes landfall west of the Alabama-Mississippi border. Gordon is expected to produce a total rainfall of up to 8 inches in the region and could "cause flash flooding across portions of these areas," the NHC warned.
The normally dry coastal areas might be flooded by rising waters, the NHC warned. Three feet of excess water can reach the mouth of the Mississippi River near Biloxi, authorities said, warning water levels might rise up to four feet at the Alabama/Florida border area.
"The deepest water will occur along the immediate coast near and to the east of the landfall location, where the surge will be accompanied by large waves," the advisory reads. Based on weather conditions, Gordon is expected to move inland across the lower Mississippi Valley through Wednesday, before heading north-northwest.
Like this story? Share it with a friend!