No more science for you: Liquid nitrogen experiment fail caught on camera (VIDEO)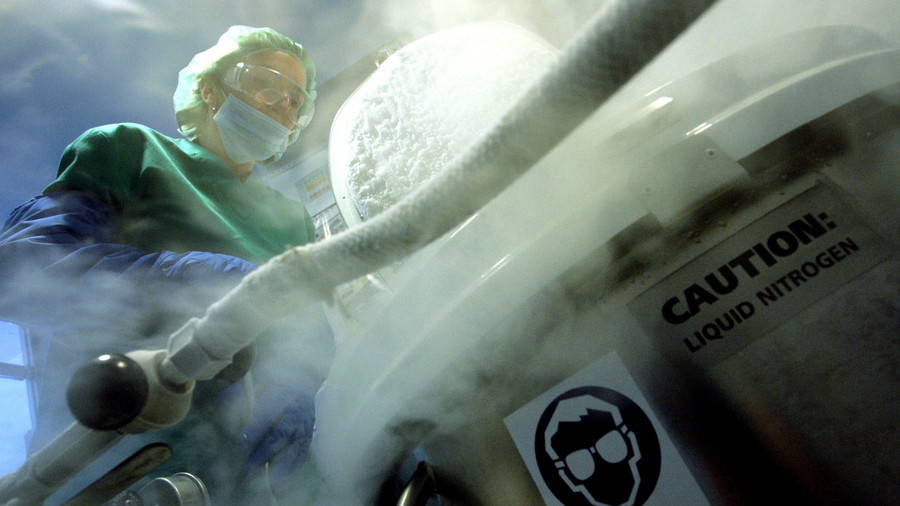 The Museum of Discovery in Little Rock, Arkansas is beloved by locals and known for its hands-on approach to science education. However, things got a little out of hand at a recent event combining magic and science.
At the museum's Science After Dark: Wizards, Muggles and Science, Harry-Potter themed science event, exhibitors were closing their demonstration by showcasing what happens when liquid nitrogen meets near-boiling water.
While all necessary safety precautions were taken, including safety goggles and gloves, keeping the audience at a safe distance and triple-casing the liquid nitrogen, the pair of boffins were a little too ambitious with their experiment, as this jaw-dropping video shows.
The specially-constructed container exploded sending a huge cloud of vapor – as well as a large section of plastic shielding – shooting at the ceiling and causing a fair amount of damage to both the building and another experiment in the process. Thankfully, no-one was hurt.
"Both of their face shields were blown off, the assistant wasn't wearing an apron or as much covering as he was, and they were both looking up at the ceiling with surprise afterwards," Sara from Little Rock, who filmed the spectacular fail, told the Press Association.
"The hot water hitting the very cold liquid nitrogen causes a rapid phase change. The expanding gas is forced upward, creating the large 'cloud.' In this case, the innermost of the three plastic vessels shattered and the force of the reaction between the liquid nitrogen and hot water propelled it upward," Kelley Bass, the museum's chief executive officer, explained afterwards.
"We believe the innermost trash can failed due to thermal shock from the liquid nitrogen sitting in the bottom end of that vessel while our educators donned their safety gear," Bass added. "The best news here is that the precautions with the demo protected the museum guests and no-one was injured."
The museum's staff appear to share a natural proclivity toward the more explosive science experiments, however, as evidenced by their Instagram account.
Think your friends would be interested? Share this story!