Democratic Congressional candidate says Trump is like Bin Laden – audio recording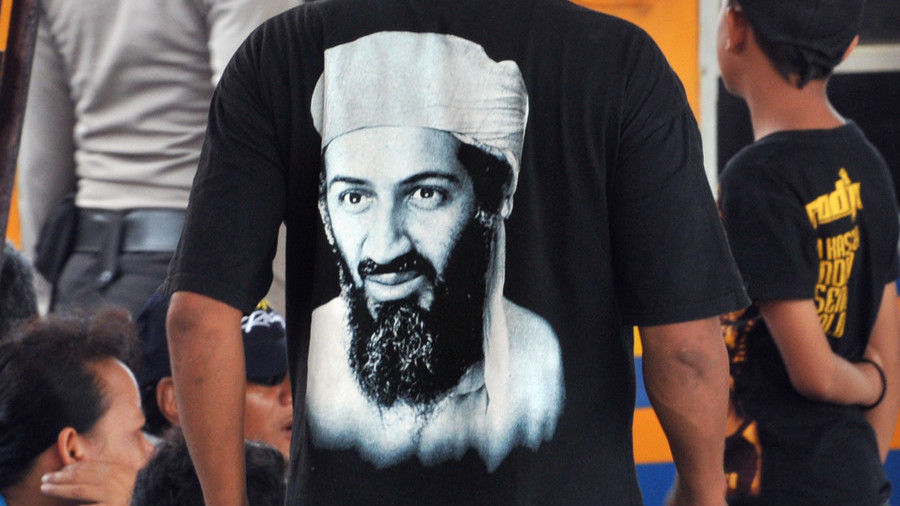 A recording in which an Illinois Democrat running for Congress appears to say US President Donald Trump and Al-Qaeda founder Osama Bin Laden have "a tremendous amount in common," has been made public.
Sean Casten, who hopes to replace Republican Peter Roskam, currently representing Illinois' 6th district in the federal legislature, made the staggering claim about supposed similarities between Trump and Bin Laden's success during a meet-up with voters in February. However, the recording only surfaced on Wednesday, published by Washington Free Beacon with the campaign for the congressional seat in full swing.
Casten was talking to a voter, discussing the measures he would take to fight gun violence, when he made the bizarre comparison. The audience, from what can be heard on the recording, didn't seem to mind the parallel.
"In many ways — and I don't mean to sound overly, I don't know, hyperbolic on this — Trump and Osama Bin Laden have a tremendous amount in common," Casten can be heard saying. He then goes on to elaborate on what exactly he believed those similarities to be: their base of support and how they acquire it.
"Because they have both figured out how to use the bully pulpit to activate marginalized young men. It's the same pool. Every demagogue has done this — find a group of angry people and give them something to be angry at," the politician adds.
Casten has not come out with a comment on the leaked audio so far.
Trump's opponents in the so-called Democratic resistance are often quick with similarly vivid parallels. Trump, who once took credit for defeating the Islamic State (IS, formerly ISIS) terrorist group, has been compared to terrorists before. Last February, Whoopi Goldberg compared the Trump administration's values to those of the Taliban, when criticizing the US president's questionable record on his treatment of women.
In January, London Mayor and outspoken Trump critic Sadiq Khan caused uproar after stating that Trump's language was "very similar to the rhetoric used by the so-called ISIS/Daesh." In fairness, Khan was referring particularly to Trump retweeting Islamophobic videos from the account of the deputy leader of the far-right group, Britain First. Trump later claimed he was unaware what Britain First was and promised to apologize if asked to do so.