Mass opiate overdose suspected in Ohio prison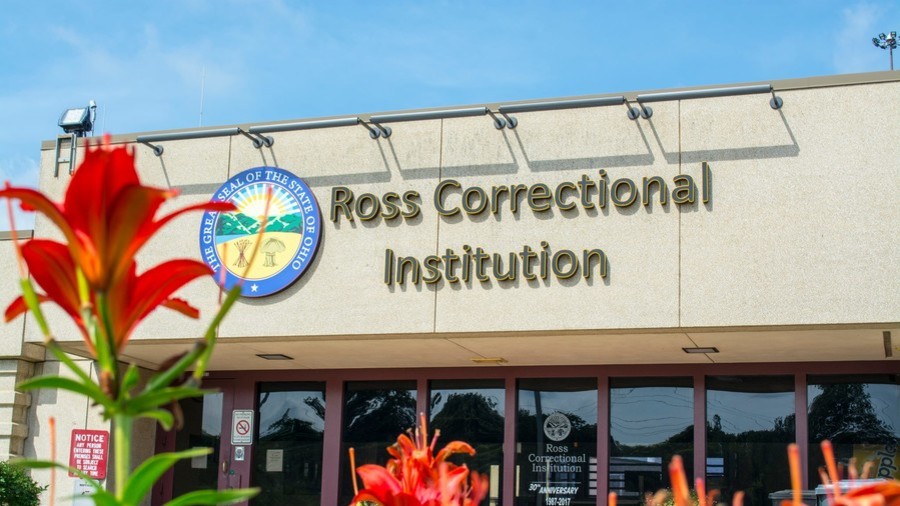 29 people at the Ross Correctional Institution in Ohio, including four nurses, 23 correctional officers and an inmate, required medical attention after experiencing overdose symptoms due to exposure to an unknown substance.
The Ohio Highway Patrol (OHP) was notified that people were sick and passing out at the prison at around 9 am, with officers and medics heading to the facility, Chillicothe Gazette reported.
Those affected were given a special medication, used to quickly reverse opioid overdoses, called 'naloxone.'
At least 19 overdose victims were taken to the Adena Regional Medical Center. The hospital's CEO, Jeff Graham, told reporters that "the majority will be treated and released."
OHP spokesman Lt. Robert Sellers said that Ross Correctional Institution was secured, but added that one housing unit at the prison will be evacuated due to the incident.
Despite Sellers saying that there was no danger to the public, several roads were blocked in the area and a school, located near the prison, went on a precautionary lockdown.
The spokesman said it was too early to speculate if the substance digested by those in the prison was fentanyl or any other potent opiate.
Sellers didn't disclose any details of the incident, but said that a hazardous materials team was involved in the clean-up operation that followed.
READ MORE: Does labor in US prisons amount to modern day slavery? RT's Boom Bust investigates
Ross Correctional Institution (RCI) is a state prison for men located in Chillicothe, Ohio. It was opened in 1987 and currently hosts more than 2,000 inmates.
Think your friends would be interested? Share this story!
You can share this story on social media: