Jacksonville shooter was hospitalized for mental issues and put on anti-psychotics – court records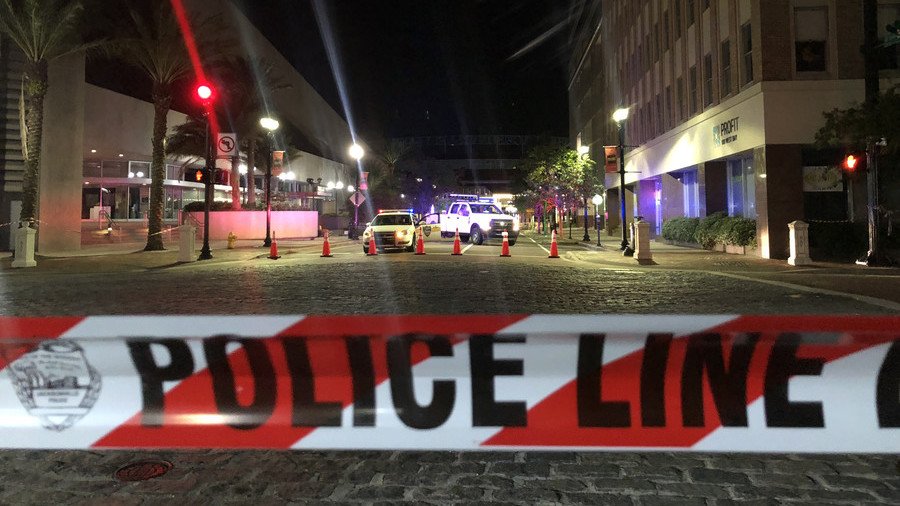 The man who shot two people at a video game tournament in Jacksonville had been hospitalized multiple times for mental illness and was prescribed anti-psychotics and anti-depressants, according to court records obtained by AP.
Divorce filings from the parents of David Katz, 24, state that he was twice hospitalized in psychiatric facilities as a teen and was prescribed medications.
The records go on to reveal that Katz's parents –who divorced in 2007– disagreed on how to care for their son. His father insisted that his mother was exaggerating their son's symptoms as part of the couple's bitter custody battle.
Katz, a gamer who lived in Baltimore, killed two people and wounded 10 others at the 'Madden NFL 19' tournament in Jacksonville on Sunday before taking his own life. One of the injured was treated for a non-gun related injury, according to authorities.
The two victims were identified on Monday as 22-year-old Elijah Clayton of Woodland Hills, California, and 28-year-old Taylor Robertson of Giles, West Virginia.
Sheriff Mike Williams has stated that Katz targeted specific gamers in his shooting spree, though an exact motive has not been revealed.
Like this story? Share it with a friend!
You can share this story on social media: