Start of shooting at Madden tournament in Jacksonville captured on VIDEO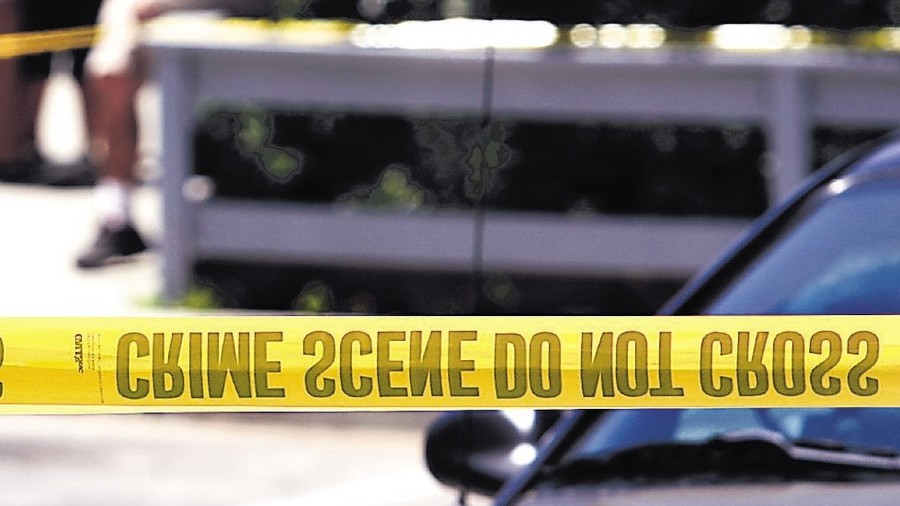 The beginning of a mass shooting at a video game tournament in Jacksonville has been captured on a livestream of a game. Multiple gunshots and screams can be heard in the background during the disturbing footage.
Two people were killed and another 11 suffered injuries after one of the participants – who had reportedly been eliminated from the competition – opened fire on the crowd before turning the gun on himself. The video is a grab from a livestream of the e-sports event.
The video briefly shows the players, one of whom has a laser pointer –or scope– dot moving over his chest moments before the shooting starts. The man is Eli Clayton, coming under alias 'TrueBoy,' who was playing when the shooting started. Multiple gunshots, presumably from a pistol, and screams can be heard in the footage, which then abruptly ends.
**NO AUDIO**Before the video cuts off, you can clearly see a laser go across the gentleman's chest on the right. This is Jacksonville's second public shooting in as many days, first at a Raines High school football game and now a madden tournament. pic.twitter.com/VpKcI6z4Gl

— Christopher T. (@mistochristopho) August 26, 2018
The incident occurred during Madden NFL, an American football video game tournament held at a game bar in the Jacksonville Landing Mall. The competition was being aired live on Twitch TV when the shooting took place. Following reports that multiple shooters could have been involved, the sheriff's office confirmed that "there's only one suspect in this incident." He was identified as a 24-year-old David Katz from Baltimore, Maryland.
The event was a part of the recently launched 'Madden NFL 19 Championship Series' sponsored by EA Sports, the NFL and ESPN. Sunday's tournament was a part of a qualifying round before the knockouts, scheduled for October.
Think your friends would be interested? Share this story!