'Highly medicalized culture' in US leads to high risk of multiple drugs fatally interacting – study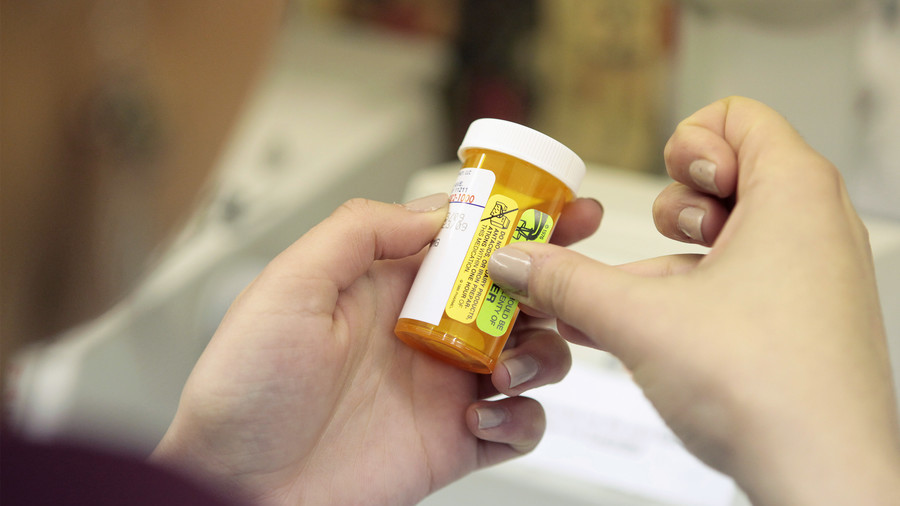 One in 12 of US children who use prescription drugs on a regular basis is at risk of a major drug interaction that could stop their heart, a new study says. The authors cited America's tendency to turn to pills over other options.
The study, conducted by researchers at the University of Illinois at Chicago, found that one in every 12 children using two or more medications together are "potentially at risk for a major drug interaction" known as drug-drug interactions, or DDIs, lead researcher Dima Qato said, as quoted by HealthDay.
Most of those potential interactions "create dangerous heart rhythms called arrhythmias, which might lead to sudden cardiac death," Qato said.
The research consisted of analyzing the medication-use patterns of more than 23,000 children and adolescents living in the US, based on data collected as part of the National Health and Nutrition Examination Survey from 2003 to 2014.
They found that approximately 7.5 percent of children used multiple medications simultaneously. Among those, one in 12 was at risk.
The large majority of potential DDIs involved anti-depressants, with the most common adverse interaction being QT prolongation – an abnormal heart rhythm that can cause sudden death in children. That risk is "especially noteworthy," the researchers said, as that condition often shows no symptoms.
Adolescent girls were found to be at the highest risk, according to the research, which was published in the journal Pediatrics on Monday.
"The gender difference was largely due to the higher concurrent use of antidepressants with acute medications like NSAIDs, anti-emetics and macrolide antibiotics in adolescent girls," Qato said in a press release.
Concern about suicide was also present for the researchers, as the study found that prescription medications which are associated with an increased risk of suicide are among the most commonly used drugs, often in combination with one another. For instance, more than half of adolescent girls taking anti-depressants are also using at least two other psychotropic medications or oral contraceptives, the press release states.
"Although there are health benefits associated with these medications, the patterns with which adolescents are using them are worrisome because suicide is a leading cause of death in older children and adolescents, and there is some evidence that the combined use of these drugs may increase the onset and severity of suicidal thoughts and behavior," Qato said.
She went on to note that America's "highly medicalized culture" is partly to blame, noting that US society "relies routinely on potentially dangerous drugs for many conditions –mental and physical– [when those are] better treated by other means."
Qato and her team said they hope the findings will be used for preventative efforts and to promote awareness of the risk of DDIs.
The research comes after an alarming study conducted in Tennessee found that about 15 percent of children in the state with minor conditions received an opioid prescription each year from 1999 to 2014. One in 2,611 of those treated experienced an adverse effect.
The US continues to battle an opioid epidemic, with preliminary Centers for Disease Control and Prevention figures estimating that 72,000 Americans died from drug overdoses last year.
Like this story? Share it with a friend!
You can share this story on social media: