Kansas residents drank contaminated water for six years while state sat on damning chemical tests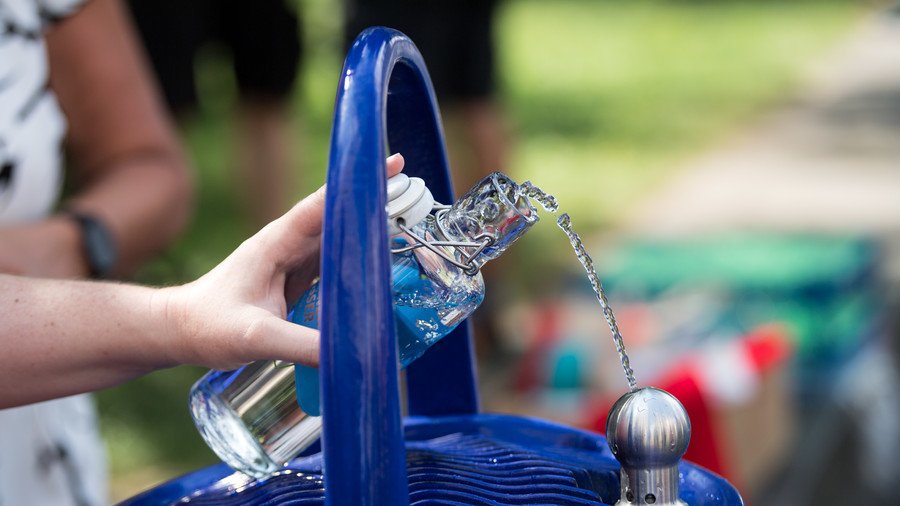 The state of Kansas failed to act on tests showing that groundwater in a Wichita suburb had been contaminated, allowing hundreds of residents to use tainted water wells for more than six years, before taking action.
The state discovered chemicals in the groundwater on a property that formerly housed a dry-cleaning service in Haysville, outside of Wichita, in 2011. But the Kansas Department of Health and Environment (KDHE) waited six years before investigating the troubling findings, an in-depth report published by The Wichita Eagle has revealed.
Incredibly, the department did not even bother to test nearby private wells or inform locals that their water could be contaminated. The chemical found in the groundwater, tetrachloroethylene, also known as perchloroethylene or PCE, can have adverse effects on the kidney, liver and immune system, with long-term exposure known to cause changes in mood, memory, attention and vision. The chemical, which is used in dry cleaning, has also been linked to several types of cancer. The chemicals are believed to have been runoff from the former dry-cleaning business.
It wasn't until 2017 that the KDHE put two-and-two together and realized that the contaminated groundwater had seeped into nearby private wells. The state claims that the tainted water had been given a low priority because they believed it was flowing away from residential areas. But by then, the damage had already been done.
"We didn't find out for seven years," Joe Hufman, whose well was contaminated by the chemicals used by a local dry cleaner, told the Eagle. "Haysville knew it. KDHE knew it."
Recent tests have revealed that the Hufmans' well had 49 parts per billion of PCE in it – about 10 times the allowed level. The family told the paper that they've lived in their house for twenty-five years, but it wasn't clear when their well became contaminated.
READ MORE: American decline: Open pools of raw sewage in the richest country in the world
"You think they would have notified everybody, taken some precautions until something was done," Hufman said. "Instead, they all kept quiet. They didn't let anybody know about the contamination, so we all continued to drink the water."
The KDHE has a poor track record when it comes to following up with groundwater tests. The department found tainted water in a similar incident in 2009, but chose to wait until 2014 before testing nearby private wells.
Stories of contaminated water continue to pop up across the country, after the Flint, Michigan water crisis of 2014 revealed that 100,000 residents had been exposed to lead-tainted water.
Last month, two towns in Kalamazoo County, Michigan tested positive for dangerously high levels of per- and polyfluoroalkyl (PFAS) chemicals, which pose severe health risks and can lead to cancer.
If you like this story, share it with a friend!
You can share this story on social media: