Antifa protesters clash with cops during Blue Lives Matter counter-rally (PHOTOS, VIDEOS)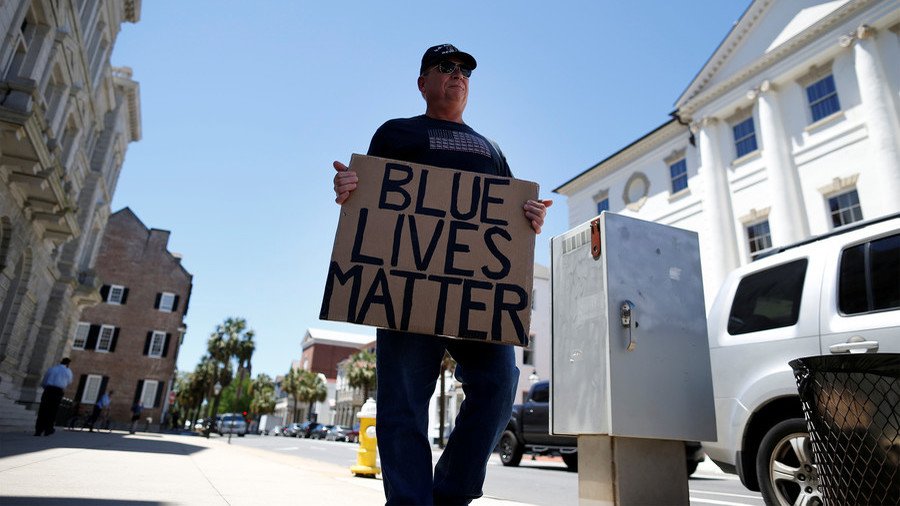 Sixteen members of Antifa groups were arrested after clashing with police during a counter-protest against a Blue Lives Matter rally in Philadelphia.
Around 75 protesters identifying themselves as part of Antifa groups turned up to the event at around 11:30am on Saturday, saying they were there to protest police brutality, stop-and-frisk policies, and mass incarceration.
Some of the protesters wore masks and carried flags as they marched and shouted "No justice, no peace, no racist police." Others shouted "Eat the rich, feed the poor. Kill one cop, then kill more."
Many of them soon began clashing with officers, leading to 16 arrests. A video posted online shows people placed on the ground while police handcuffed them. "Put your hands behind your back and stop resisting!" one officer can be heard saying.
Protesters can be heard shouting "Let them go!" following some of the arrests.
Of those arrested, nine were issued with citations and seven were charged with disorderly conduct, according to CBS Philly.
The Antifa protesters belonged to groups including the Philly Socialists, Liberation Project, Workers World Party Philadelphia, and OccupyICEPHL. Although the Blue Lives Matter group and Antifa were marching simultaneously, police said they did not interact with one another.
You can share this story on social media: